So here's the thing. Trump loving hillbillies are mostly deadbeat trailer trash who drink, smoke pot, and are basically living off of government subsidies like food stamps, welfare, and disability/crazy checks. Most of them claim they are in some sort of pain or have to take narcotics to overcome the pain and suffering they are enduring over some type of body trauma or disease from being fat or morbidly obese. Yet here they are in lockstep with their leader Trump in praising Russia for giving Brittney Griner 9 years for vaping oil tinged with cannabis oil.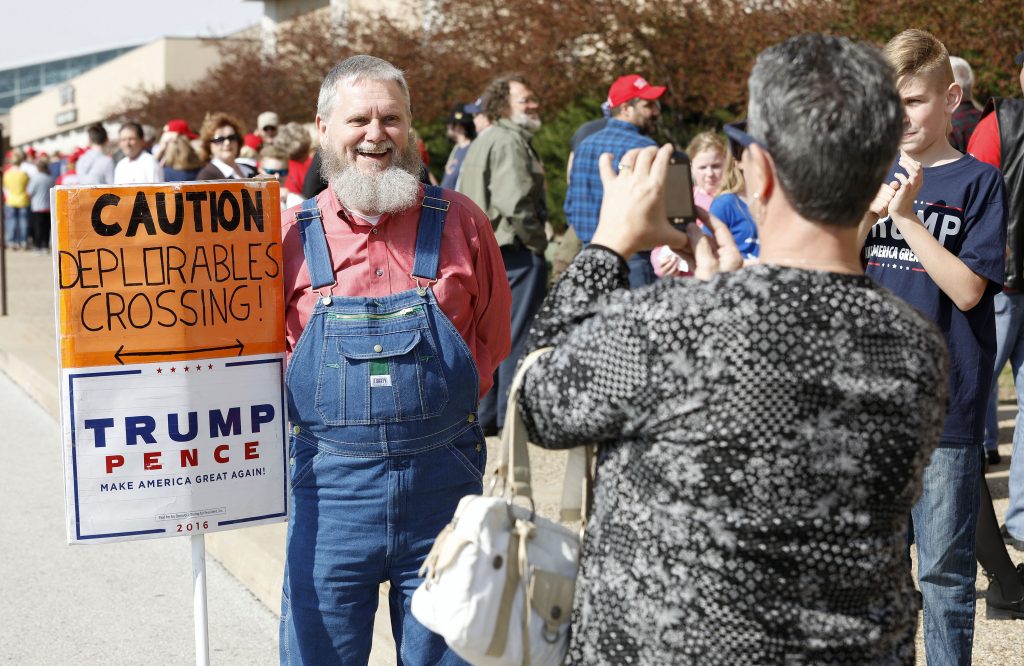 Griner had injured herself playing sports and got a prescription for her pain, which was a light duty version of pot. Now here are the same people who get upset when they are stopped for having pot on them claiming she got her just rewards.
So, we should create a law that specifically goes after every hillbilly on meds, and no matter what kind of meds they are on, we should arrest them and lock them up for 10 years over it. No pardon, no parole. That should go over well with the Trump crowd. And don't get me started with that idiot son of Trump, Donald Trump Junior, who has been accused of all manner of drug problems. Let's lock his lazy ass up to and give him 10 years in a gulag to think about it.
Story below:
American women's basketball star Brittney Griner was convicted of deliberately smuggling drugs into Russia and sentenced to nine years of jail time Thursday in a case that has raised concerns she is being used as a political pawn in Russia's war against Ukraine.
Judge Anna Sotnikova of the Khimki city court delivered the sentence and fined Griner 1 million rubles, or about $16,400. She said the court took into account Griner's partial admission of guilt, remorse for the deed, state of health and charitable activities. Prosecutors had asked that she be sentenced to 9.5 years in jail.
Prior to the verdict, Griner apologized to the court and asked for leniency in an emotional speech.
"I never meant to hurt anybody, I never meant to put in jeopardy the Russian population, I never meant to break any laws here," Griner said. "I made an honest mistake and I hope that in your ruling that it doesn't end my life here. I know everybody keeps talking about political pawn and politics, but I hope that, that is far from this courtroom.
"I want to say again that I had no intent on breaking any Russian laws. I had no intent. I did not conspire or plan to commit this crime," she added.
After the sentence, Griner told a CNN producer as she left court, "I love my family."
The verdict comes about six months after the 31-year-old was arrested at a Moscow airport and accused by Russian prosecutors of trying to smuggle less than 1 gram of cannabis oil in her luggage. The two-time US Olympic basketball gold medalist pleaded guilty to drug charges last month and said she accidentally packed the drugs while in a hurry.
Griner's lawyers, Maria Blagovolina and Alexander Boykov, said in a written statement they will appeal the decision and criticized the court for ignoring their evidence. They have 10 days to appeal.
"We are very disappointed by the verdict. As legal professionals, we believe that the court should be fair to everyone regardless of nationality. The court completely ignored all the evidence of the defense, and most importantly, the guilty plea," they said in the statement. "This contradicts the existing legal practice. Taking into account the amount of the substance (not to mention the defects of the expertise) and the plea, the verdict is absolutely unreasonable. We will certainly file an appeal."
Speaking outside court, Boykov said that the average time in jail for this type of crime is five years, adding that almost a third of those convicted get parole.
Griner "is not doing fine today," said Blagovolina, a partner at Rybalkin, Gortsunyan, Dyakin and Partners law firm. The defense team is hopeful that Griner will be able to talk to her family next week. Blagovolina added that Griner will return to the detention center where she is being held.
Source: https://edition.cnn.com/2022/08/04/europe/brittney-griner-trial/index.html