Rumors of Refusal to Take Pro-Palestian Stance Swirl, Matisyahu Denies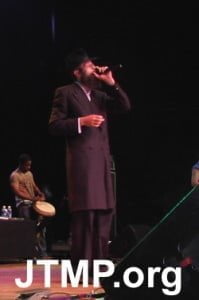 AUG 18, 2015 – Israeli Reggae rapper and alternative musician Matisyahu, whom JTMP covered in our early years way back in 2006 at a local HFStival concert, was "removed" from the Rototom Sunsplash European Reggae Festival after supposedly refusing to take a stance and sign a pledge supporting a Palestinian state.
The organizers of the show BDS (Boycotts, Divestments and Sanctions) got into a disagreement with Matisyahu, and both parties agreed mutually that he be removed from the show. BDS are strong supporters of a Palestinian state, and Matisyahu did not want to be forced into a political view. Matisyahu is not politically active, and told JPUpdates.com, "My music speaks for itself, and I do not insert politics into my music. Music has the power to transcend the intellect, ideas, and politics, and it can unite people in the process." Read some articles about the incident at the links below, and start a discussion on this on our JTMP Facebook Page, or leave a comment below.
JPUpdates.com: "Matisyahu Responds to Gig Cancellation: "I Do Not Insert Politics Into My Music"
http://jpupdates.com/2015/08/17/matisyahu-responds-to-gig-cancellation-i-do-not-insert-politics-into-my-music/
Jerusalem Post: "BDS to Jpost : Matisyahu justified Israeli crimes":
http://www.jpost.com/Arab-Israeli-Conflict/Rototom-Sunsplash-spokesperson-The-decision-was-made-between-Matisyahu-and-BDS-not-us-412383