Xiuhtezcatl Martinez Uses His Art and the Courts to Fight Global Climate Change
July 20, 2015 – Colorado rapper-activist Xiuhtezcatl Martinez is one of the leading young artists out there guarding Mother Earth from pollution, from speaking about global climate change at the UN, to using his art to make people aware of how we are all indigenous to Mother Earth and we need to be caretakers of this wonderful gift we have been given. Martinez also works with Our Children's Trust, an organization using the courts and political system to hold our leaders responsible for preserving the environment for the next generation. Check out a good interview of him by Coco McPherson on Rolling Stone HERE.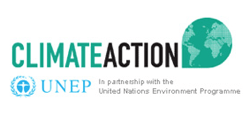 Below is his song "Speak for the Trees" that was selected for the 2015 Sustainable Innovation Forum in Paris, who are partnering with the UNEP Climate Action.
Check out Xiuhtezcatl on the Earth Guardian website HERE.
[youtube width="420″ height="237″]https://youtu.be/BELUCOnQh6Y[/youtube]