Musician-Activist Comments On Sandy Hook Benefit Concert: "I'm going to lead with my heart every time."
April 25, 2015 – Country music activist Tim McGraw, whom JTMP just blogged about his upcoming Sandy Hook Promise benefit concert, went on MSNBC's Morning Joe recently to discuss and raise awareness on one of the biggest health epidemics raging across our country, diabetes. 30 million Americans live with diabetes, and most with type 2 diabetes, due to the massive amounts of sugar and processed foods most people now eat. Tim has had relatives that have struggled with diabetes, and he commented on how it affects almost every family. Tim told Mika and Joe that he is teaming up with the American Diabetes Association, and asked adults living with diabetes type 2 to go to AmericanDiabetesChallenge.com and take the challenge of setting and reaching their A1C goal. Tim comments on the website that a third of adults living with diabetes are not trying and not meeting their A1C goal.
Joe Scarborough commented about the upcoming Sandy Hook Promise benefit concert and said to Tim, "I'm a Connecticut guy, and I want to thank you for what you've done to help the people in Sandy Hook." Tim responded by saying, "Thank you, it's back to leading with your heart. When you've been given great opportunities…I'm a dad, I'm a brother, I'm a husband, I'm a son…when you see things where you can help, and you see situations you can help in…I'm an artist, I'm going to lead with my heart. I live my life leading with my heart, I do the things that I do and support the causes I support, try to help in the areas I can help, and I do that with my heart; and if I have a decision to lead with my heart or head, I'm going to lead with my heart every time." Watch the entire video clip from Morning Joe.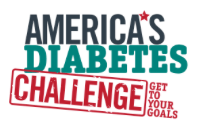 If you are living with diabetes, JTMP and Tim McGraw invite you to take the American Diabetes Challenge and reach your A1C goal! Find out more about the 30 million Americans living with diabetes, the disease, and what an A1C goal is on: