3 MORE ARRESTS MADE AS CONSPIRACY BROADENS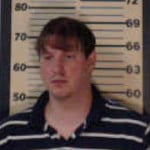 May 23, 2014 – Apparently the right-wing conspiracy is more vast than originally thought. 3 more sleazy Teabaggers were arrested yesterday in the case of Mississippi rightwing extremist blogger Clayton Thomas Kelly, who snuck into the hospice of US Senator Thad Cochran's wife and took pictures of her. It was an attempt to help the Teabag favorite Mississippi state senator Chris McDaniel who is running against US Senator Thad Cochran in the bitter Mississippi Republican US Senate primary. Apparently their intent was to smear Cochran as dumping his wife in a hospice and having an affair. Sen. Cochran is apparently not to the right enough for these extremists, who are trying to "primary" who are in their opinion "RINOs", Republicans In Name Only.
It all started last week when Teabag right-wing extremist blogger Clayton Thomas Kelly, who runs the Teabagger WordPress Blog  "Constitutional Clayton",  was arrested after he snuck into the hospice, took advantage of Cochran's wife who is suffering from dementia, and took pictures of her. Can you say sleazy? Kelly then went home and posted the pictures as part of a video on his sleazy blog. Soon after he was arrested. The details are murky as to how the police found out.  Kelly was charged with "exploitation of a vulnerable adult" and held on a $100,000 bond. His lawyer tried unsuccessfully to get it downgraded to a misdemeanor. The factor is determining the value of the pictures he took. Are the pictures "worth" over $250? The state says they are "priceless". The judge sent his fate to a grand jury to decide. From the public anger around the case, they will throw the book at this maggot and deservedly so. Clayton Kelly is also a "Cliven Bundy Supporter", as evidenced by his YouTube Channel showing a video in support of the racist old coot. This speaks volumes about what kind of "values" these extremist conservatives, and this Teabag Party, have. Read more on this sleazeball's arrest on ClarionLedger.com.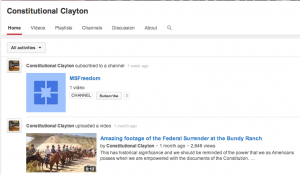 Anyways, the Mississippi police continued their investigation and found out the right-wing conspiracy was more vast than they thought, and made 3 more arrests yesterday. The first arrest was attorney Mark Mayfield of Ridgeland, who is a Mississippi Teabag State Party Board member;  Vice-Chair from what I can gather so far. Mayfield has helped raise cash for the Teabagger favorite in the Republican primary, Chris McDaniel. The second arrest was an elementary school teacher (yes, a teacher) Richard Sager of Laurel, who is charged with "evidence tampering and conspiracy" and being held on a whopping $500,000 bond. Sounds like he maybe he deleted emails or erased hard drives after the fact, or something like that. The third "arrest" (see below) was John Mary of Hattiesburg, a local Teabagger activist. John Mary used to co-host a right-wing hate talk radio show, and occasionally he had Chris McDaniel on as a guest co-host. Oh, what a tangled web we weave! John Mary was charged with "2 counts of conspiracy involving the exploitation of a vulnerable person" and "photographing a person without permission where there is an expectation of privacy". However, "for health reasons" he was not even cuffed, and released on his own recognizance at his residence.
This really exposes the seedy world of  this right-wing Teabagger extremist "blogger" crowd,  and the vile garbage and personal attacks they spew on their "blogs".   They routinely and without shame or remorse invade people's privacy (while decrying the NSA probably) and post on their websites very personal and private issues such as divorces, legal issues people may have had in the past, lies, gossip, libel, and all sorts of deeply private and personal issues that have no place in politics or the public sphere EVER. I am sure these 4 maggots that have been arrested are not the only right-wing extremist nuts out there that are running supposed "blogs" or "websites" that are also posting about people's private lives, pictures of their family, and all sorts of sleazy garbage for no other reason than to attack and hate. I hope the Mississippi DA throws the book at these sleazeballs, and DAs from other states need to start clamping down on other extremist right-wing bloggers that also wade into this sludge. They are not blogging their opinion, they are merely attacking people. We need to utilize or enact laws and have these websites attacking people shut down, and their content scrubbed from the Internet for privacy. By irresponsible public figures such as Chris McDaniel running for political office courting these nuts, or their "base", they help foment this negative and reprehensible activity. If you lay down with dogs, you will get up with fleas. To see pictures of these conspirators and to read more about the arrests check out ClarionLedger.com here, and Sunherald.com has a good piece up too.