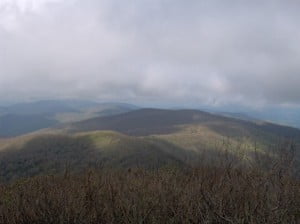 MAY 22, 2014 -A southeastern town in Tennessee, Lake City (which has no lake), had its name changed to "Rocky Top" last year by the Tennessee General Assembly and the Governor Bill Haslam signed the legislation. The town did this to try and take advantage of the name of the famous country bluegrass song "Rocky Top", for a possible theme park by a developer, and to try and promote notoriety and commerce for the town. The name change was on its way for finalizing with the Lake Town City Council, but lawyers representing the family of the writers to the  song "Rocky Top", Felice and Boudleaux Bryant, went to court and asked them to stop the name change. The Bryant family is claiming it could do "irreparable damage to the brand that family created." Titles are not copyright protected, as Ray Bradbury found out when he tried to sue Michael Moore for "Fahrenheit 911"; but the Bryant family feels there is a "brand" around their copyrighted song title and to have a town named "Rocky Top" that was not associated in any way with writing the song would harm their brand.
The song "Rocky Top" was written in 10 minutes back in 1967 by musicians Felice and Boudleaux Bryant who played music around Gatlinburg in southeastern Tennessee. It was made famous first by the Osborne Brothers in 1968, then Lynn Anderson made it really famous in 1971. It has been played by 100s of artists and is considered a "staple" at Bluegrass festivals, although Ricky Scaggs refuses to play it anymore, and is not heard as much. It is considered by some to be in the top 100 country bluegrass songs of all time and adopted by Tennessee as one of its state songs. Although the song never referred to any specific place according to its authors, Gatlinburg is near the Tennessee/North Carolina border and many people think the song refers to the Great Smoky Mountains National Park nearby. There has been a "Rocky Top Inn" in Gatlingurg for years that displays the original sheet music of the song. Lake City, is in northern Tennessee over 50 miles away and not associated with the Great Smoky Mountains area or the song in any way.
After the judge listened to 3 sides (the town, the developer for the possible theme park, and the Bryant family) the judge said he would issue his ruling later, and postponed the decision while he considers all the evidence and weighs this complex and unusual case. What do you think? Should the town be able to use "Rocky Top"? Even though titles can't be copyrighted, should this case have even been heard? Leave a comment and start a discussion on our JTMP Facebook Page. Read more on this story from the local news station WBIR.com here.