DC INVESTS AFFORDABLE CARE ACT FUNDS IN COMMUNITIES
May 22, 2014 – Many people are talking about how California, Kentucky and other states excelling with the rollout of the Affordable Care Act (or "Obamacare" as the conservatives lovingly refer to it) but the District of Columbia needs to be on that list too. DC has happily worked with the federal government in an efficient manner of getting access to health care for all of its citizens. DC is holding healthcare expos at community centers and churches, and signing people up for healthcare insurance, and they are finding out it is very affordable. DC citizens make sure EVERYONE has access to the healthcare system, and for those at 125% of the poverty level or below, they qualify for DC Medicaid insurance.  The department created by the DC government to help provide access to healthcare to all of its citizens is called the Department of Health Care Finance, or DHCF.  One of the most interesting projects that the DHCF is helping fund are "Health and Wellness Centers" to not only help citizens enroll in a healthcare insurance program of some kind, but to also educate citizens about nutrition and exercise, practice prevention and help ease the burden on doctor visits and save our healthcare system money.
DC does this by not only having a progressive and proactive city government, but they have teamed up with a private company called Trusted Health Plan to run the DC Medicaid system, as well as provide healthcare insurance at very low rates at the exchange. This partnership between government and the private sector is common in DC, for instance the Capitol BikeShare Program is chartered out and the results have been great, and that partnership between the public and private sector is being utilized with the DC healthcare system again. It is the best of both worlds in my opinion. Conservatives should love it. lol I had a chance to visit THP's new "Health & Wellness Outreach Center" for THP members on Minnesota Avenue NE, and I was highly impressed. The staff was courteous and professional, and I was taken on a tour of the facility they have set up. They have a large area for presentations, classes, yoga, parenting, and more. Their goal is to educate and empower THP members to take control of their health, and avoid illnesses by prevention such as eating well and exercise.
Next, I was shown the "Health Resource Library" where THP members can have access to computers, the Internet, reading materials and more to educate themselves about health issues, healthy eating, healthy living and more. It is like a cool coffee bar THP members can "hang out" and plan a long term solution to their health care goals, research their illness or disease, or any other research.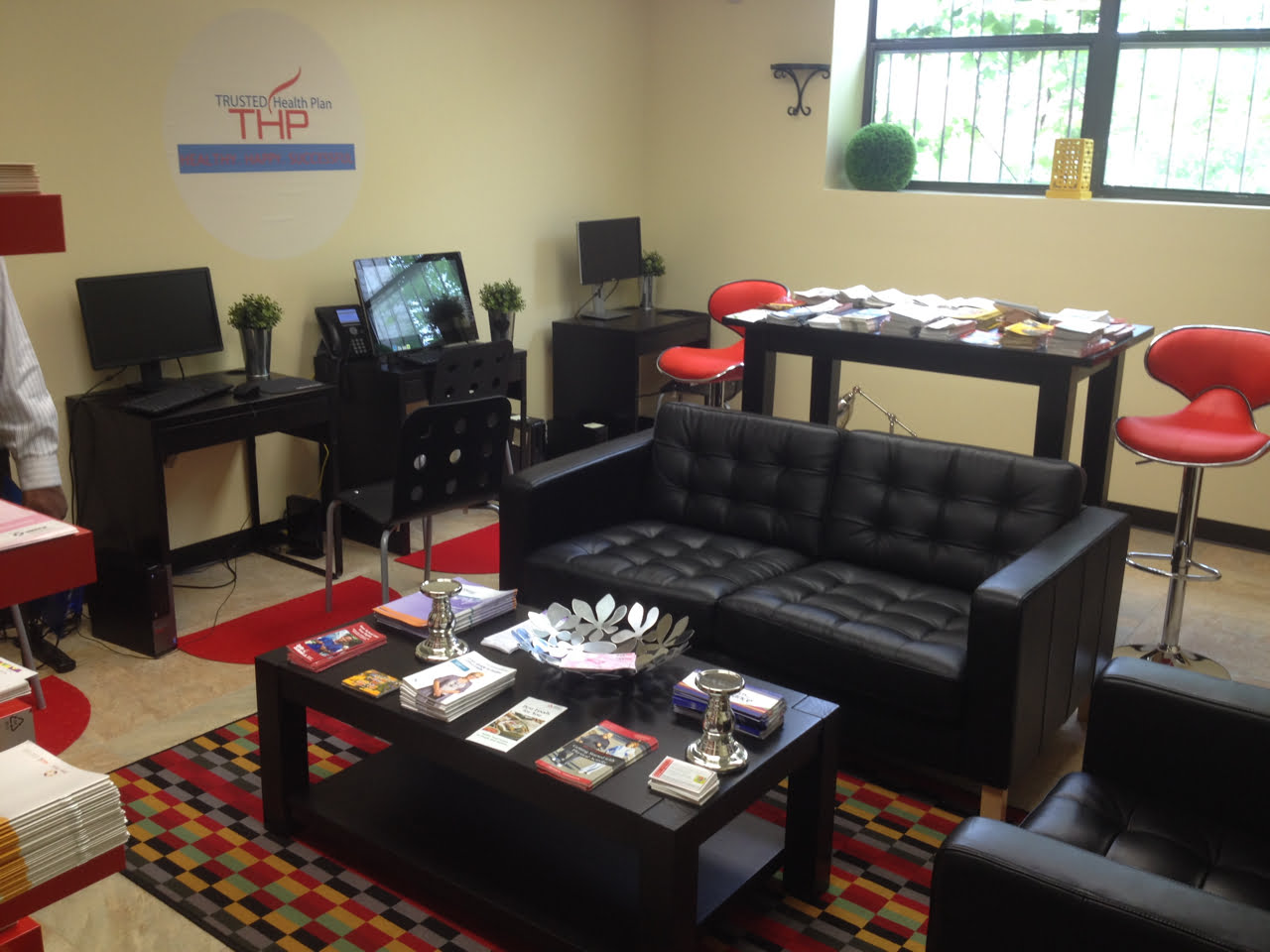 The next part was my favorite. THP has set up a "Healthy Cooking Kitchen" for THP members to learn about nutrition, healthy foods, and how it greatly affects their health and wellness. The day of my visit Chef Marie Joe Faye from Senegal was holding a class teaching a better alternative to white rice: quinoa and brown rice.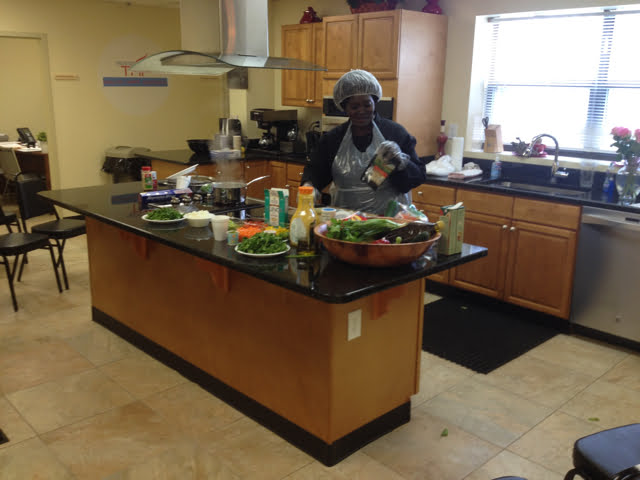 Chef Marie Joe Faye uses all natural and fresh ingredients, and cooked Senegalese-Style Chicken and Quinoa Tabouleh filling the "Healthy Cooking Kitchen" with a wonderful aroma. While Chef Marie Joe cooked she talked about the importance of this ingredient, or this cooking method. She explained how cooking is a science now, and I feel she is also a doctor too. Many people need good, fresh foods and nutrition to get them back to good health, not a pill. She used a vegetable broth and a tomato sauce for the chicken and the vegetables. She used peppers, onions, carrots, spinach, thyme, rosemary, more and my favorite ingredient, mint. She also cooked brown rice and quinoa (pronounced keen-wah). After salivating and waiting for what seemed to be an eternity, Chef Marie Joe served us and it was wonderful. The sauce was tangy, spicy and the mint was a great touch. Many of the people there had never tried brown rice or quinoa, and they all liked it. Chef Marie Joe explained how it more nutritious for you, especially quinoa, and it is really good to help avoid diabetes and other health issues. I think all states should also set up community "health and wellness centers", either publicly or a partnership, and replicate what they are doing here in DC. These community centers will not only help people get easy access to affordable and quality healthcare, but will help lower costs which is one of the main goals of the Affordable Care Act. As the Constitution says, "promote the general welfare", and I think helping citizens get easy access to affordable and quality healthcare falls in that category. For more information, check out the the DC Department of Health Care Finance page here and the THP website here. What do you think? Leave your thoughts or start a discussion on our JTMP Facebook Page.