I'm done with Woody Harrelson, just done. No amount of stupid bullshit like that type of support of RFK Jr. will sway me back to watching his movies or putting up with his bullshit schtick.
Here's another one. Charles Harrelson, Woody's father, a hit man for the mob, and killer of Judge John Wood. Here's another one, they had some pictures of Charles Harrelson somewhere that showed he was in Dallas the day JFK was shot (Three Tramps). Ok enough said.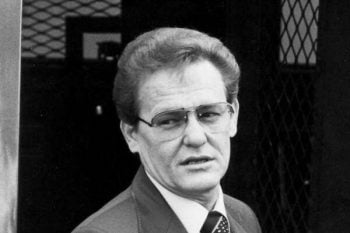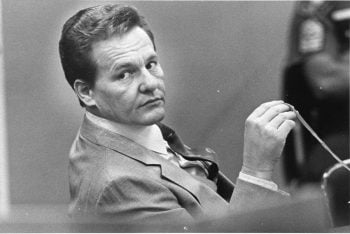 I remember those days, Jimmy Chagra, all of it. You just can't forget times like that.
Story below:
Actor Woody Harrelson appears to be in favor of endorsing presidential candidate Robert F. Kennedy Jr., an outspoken anti-vaccine advocate.
On Thursday, RFK's wife, actress Cheryl Hines, posted a smiling selfie with her former Wilson co-star Harrelson, who's wearing a blue Kennedy 2024 hat.
"Great seeing you Woody," Hines captioned the post, but many commenters weren't as cheered. "My enthusiasm is curbed," one person wrote, referencing Hines' role on the Larry David sitcom Curb Your Enthusiasm. "Oh God dammnit…not Woody…" another person wrote.
In July, Kennedy told reporters that he believed COVID-19 may have been ethnically targeted, a stance that has been characterized as a white supremacist notion. "COVID-19 is targeted to attack caucasians and Black people," he said at the time. "The people that are most immune are Ashkenazi Jews and Chinese."
Harrelson, unfortunately, has a history of backing outlandish conspiracy theories himself. In 2020, the actor shared a post on Instagram that linked the outbreak of COVID-19 to the installation of 5G networks in Wuhan, China. He also posted video of 2019's protests in Hong Kong with the caption, "Meanwhile the Chinese are bringing 5g antennas down."
And while hosting Saturday Night Live earlier this year, Harrelson told an incoherent story about a movie script he once read that alluded to his vaccine skepticism.
"So the movie goes like this," Harrelson told the audience. "The biggest drug cartels in the world get together and buy up all the media and all the politicians and force all the people in the world to stay locked in their homes. And people can only come out if they take the cartel's drugs and keep taking them over and over.
"I threw the script away," Harrelson continued. "I mean, who was going to believe that crazy idea? Being forced to do drugs? I do that voluntarily all day long."
Source: https://www.thedailybeast.com/woody-harrelson-appears-to-endorse-anti-vaxxer-rfk-jr-for-president