420 Event Brings Music, Education, Advocacy and Entrepreneurs Together
APR 24, 2016 – JTMP attended the first annual National Cannabis Festival here in DC that brought cannabis activists and entrepreneurs together for a day of music, education, advocacy, munchies and 420 fun. It was held in DC, for DC is setting the tone for the East Coast as far as cannabis goes, for we lifted cannabis prohibition in DC with Initiative 71 and enacted our medical cannabis program recently. In DC we have LEGAL home cannabis use, we can grow 6 plants, and we even have dispensaries (although a card is required but not hard to get). Below is a picture of the booth from one of the fastest growing and best dispensaries in DC, Takoma Wellness Center.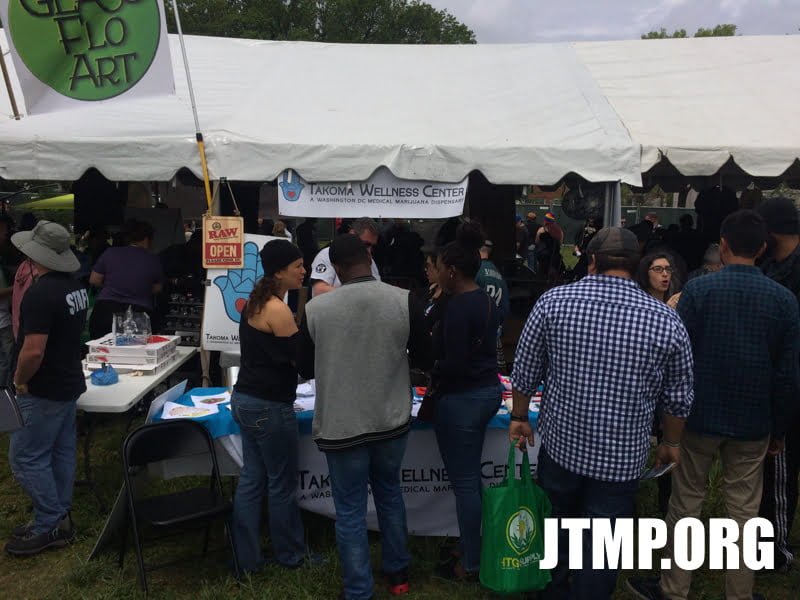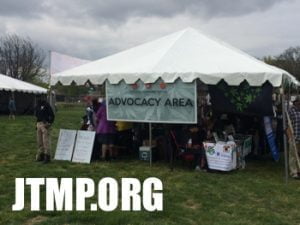 There was an education tent teaching people about the science and facts behind cannabis, and how wonderful it is as medicine and fiber, and the current legal status of cannabis both on the state and federal level. There was also an advocacy tent featuring DC NORML and other advocacy groups pushing for the lifting of cannabis prohibition. I am also a member of DC NORML, and attend their meetings regularly, and JTMP works closely with them and all the other DC cannabis organizations. Their was a HUGE main area featuring booths of the DC cannabis dispensaries, cannabis grow supply stores, and of course vaporizer and other accessory vendors showing off their latest ware of how to consume cannabis. Personally? I'll just stick to my flower and "bong". : )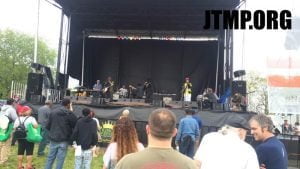 The Main Stage featured speakers such as cannabis-friendly politicians, cannactivists, and of course bands and musicians entertaining the crowd all day. JTMP has good footage of some of the bands, like Nappy Riddem and Jesse Royal. Check out our JTMP Facebook Page and our JTMP YouTube Channel for all of our great videos. More video will be released all week, so check back every day. All in all it was a great day, and cannabis rights were expanded,  we moved the ball down the field a little more, to eventually the day where cannabis prohibition is lifted and a thing of the past.
For more on the story check out a story by Ian Shapira on WaPo here:
https://www.washingtonpost.com/local/bongs-yoga-and-camaraderie-at-national-cannabis-festival/2016/04/23/18d0ed20-0986-11e6-a12f-ea5aed7958dc_story.html