Obama Commutes Sentences, Gives NAACP Speech, and Will Visit Federal Prison
July 15, 2015 – President Obama launched a tour this week to address America's federal courts and prison system, even calling it an "injustice system". President Obama wants us to completely overhaul our federal courts and prisons, and get rid of mandatory minimum sentencing that has caused our federal prison populations to go from 25,000 in 1980 to now over 200,000, and costs American taxpayers over $74 Billion Dollars a year. Something must be done and it looks like President Obama has taken this cause seriously and wants his legacy to be remembered by trying to address this issue as he finishes his second term.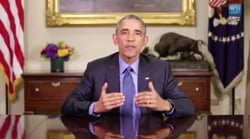 This "Obama Justice Tour" started this week with President Obama issuing 46 commutations for Americans who were given long, harsh mandatory minimum sentences for non-violent drug offenses by the federal courts. In a video address Obama calls America a "nation of second chances" (video below), and Counsel to the President Neil Eggleston said in a statement that these 46 men and women "would have already served their time and returned to society if they were convicted of the exact same crime today". Sometimes sentences are extended over and over by supervised releases being "violated" for simple things like failing a drug test, and they throw them back into the system to repeat over and over. People being released from the federal prison system have their voting rights taken away, are branded with a stigma of a criminal record, handed a $100 bus ticket and have to somehow try and reenter society all the while fighting a supervised release officer and the system that won't give them a break. Read more on WhiteHouse.gov here. Andrea Jones of Rolling Stone has a great piece about the insanity of mandatory minimum sentencing here.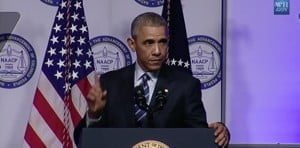 For the second leg of his "Justice Tour" President Obama spoke at the NAACP's 106th National Convention in Philadelphia, PA yesterday and WhiteHouse.gov says, "The President will outline the unfairness in much of our criminal justice system, highlight bipartisan ideas for reform, and lay out his own ideas to make our justice system fairer, smarter, and more cost-effective while keeping the American people safe and secure."  President Obama called for eliminating mandatory minimum sentencing, reviewing solitary confinement ("the hole"), and even calling for something that JTMP has been pushing for years: preventing employers from putting a "check this box if you have been in prison" on job applications, which of course prevents them from getting employment and to have that "second chance" at putting their lives back together and re-enter society. President Obama has said, "America is a nation of second chances", and that requirement goes against that principle. Watch President Obama's full speech at the NAACP Convention on the White House's website here (fast-forward to the 01:30 mark), and read highlights and get analysis on Time.com here.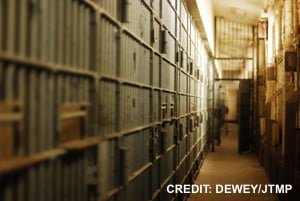 The third leg of President Obama's efforts to overhaul our federal courts and prisons will be capped off tomorrow with an unprecedented visit by a sitting US President to a federal correctional institute, where Obama will visit the El Reno FCI in Oklahoma tomorrow that houses hundreds of non-violent drug offenders and others caught up in our injustice system. President Obama will be filmed by investigative journalist outlet VICE as he tours the facility and talks with prisoners and staff for an upcoming  documentary that will air on HBO this fall. VICE founder Shane Smith said in a statement, "There's an emerging consensus in this country, on both the right and the left, that the way we treat criminal offenders is utterly broken and weakening our society in profound ways. Visiting El Reno with President Obama, the first-ever visit to a federal prison by a sitting president, will give our viewers a firsthand look into how the president is thinking about this problem, from the policy level down to one on one conversations with the men and women living this reality. It's going to be fascinating." Check back with JTMP as we will update you with any pics and videos that come out of his El Reno FCI tour, and we will post about the upcoming VICE documentary dealing with our "injustice system" when it is released. For now read more about the upcoming documentary on the VICE HBO website here, and read more on News.VICE.com here. Read more on President Obama's Oklahoma schedule, which includes a visit to the Choctaw Nation, on OklahomaDaily here. (Lorton Federal Prison photo credits: JTMP)