DC Government Strives to Make it Easier to Vote
SEP 28, 2014 – I was perusing the DC government website, and I discovered that the DC Board of Elections has embraced smartphones and Apps to make it easier for DC citizens to not only get city services, but also to vote. The new App called Vote 4 DC is available FREE at the App Store, and helps a citizen find out when and where the next election is, and who and what is on the ballot. This is great, because young people love using their smartphones and smart tablets, and this will encourage you voter participation. We really need more youth voter turnout for this upcoming midterm election.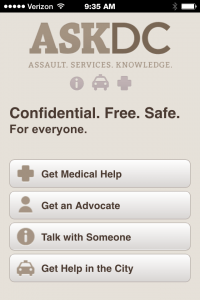 DC also put out an awesome FREE App called ASK DC where anyone can get help or talk to someone anonymously and safely about rape, suicide, health care, any help they need. We take of our own in DC. Search the App Store on your mobile platform to see what city and state services are available to you, if they aren't, contact your state and city officials and tell them to get and election board App to make it easier for you to vote. You pay their salary, make them work for it.
Many states and cities have important local races, Initiatives and referendums on the ballot in November too. For instance on November 4th the District of Columbia has Initiative 71 on the ballot calling for the repeal of cannabis prohibition, and make small possessions of cannabis legal in the residential areas of the District of Columbia. Cannabis will continue to be prohibited in "Washington", the the federal enclave of the District of Columbia where all the monuments and federal buildings are. To find out more check out DC's Board of Election Website, and check out your state's election board website for mobile Apps you can use to help you vote easier.