BOYAN SLAT LOOKS TO CROWD-FUNDING TO FURTHER RESEARCH CONCEPT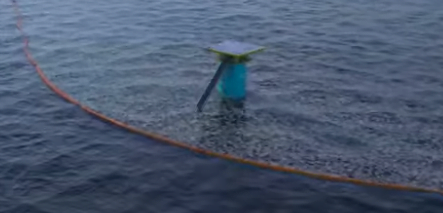 June 8, 2014 – Boyan Slat is a young man who has come up with an awesome "passive concept" idea to clean up the horrible problem we have of the floating trash and plastic litter we have floating around in our oceans. Boyan has formed Ocean Cleanup, assembled a team, and has shown the world his proof of concept. This plastic litter wreaks havoc on the life of the oceans, and will eventually come to harm us. As the Lakota Nation would say, "Mitakye Oyasin", or "We Are All Related". What we do to the oceans is what we do to ourselves.
Boyan's idea is this: Instead of running around the world's oceans to pick up the trash, let the trash come to us. By using the ocean currents and setting up platforms with barriers that collect and hold trash, we can start to rid the world of the floating garbage piles that are plaguing our oceans and destroying our planet and us. Boyan has turned to crowd-funding to further the work on his concept, for they need to deploy permanent sampling equipment and further develop their research and team. Check out Boyan's idea to help rid the world of plastic ocean litter on The Ocean Cleanup site here, and if you can, maybe help him out!