FEDS ALLEGE USE OF ILLEGALLY IMPORTED WOOD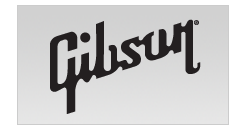 In stunning development, federal agents raided the Gibson Guitar plant in Nashville for allegedly importing illegal wood. In statements Gibson Guitar CEO Henry Juskiewwicz has repeatedly said he does not know why they were raided. Mr. Kuskiewicz said, "We had a raid with federal marshals armed, that came in, evacuated our factory, shut down production, sent our employees home and confiscated wood." Gibson is allegedly in violation of the Lacey Act, a conservation law passed in 1900, and repeatedly amended over the years to ban the practice of trading resources illegally obtained.
Mr. Juskiewicz also said, "The wood the government seized Wednesday is from a Forest Stewardship Council certified supplier." Gibson Guitar has been partnering with the FSC and Greenpeace for years, and has shown to be serious in embracing sustainability and being environmentally conscious in selecting the wood they use in the manufacture of the guitars, so this has been perplexing to many people. In 1996, Gibson was one of the first guitar manufacturers to make some of its instruments from wood certified by the non-profit Forest Stewardship Council. Current estimates are up to 60% of their guitars are made from FSC-certified wood, with a pledge to get that up to 80% by 2012. On their website, they have a page showing the many causes and organizations they help support, including Global Green, an organization dedicated to sustainability and conservation. Below is a statement from Mr. Juskiewicz following the raid.
For a company statement, click here.