The strikes caused damage to some buildings and forced residents to evacuate homes, local officials said Tuesday, as Kyiv was hit by the latest deadly Russian bombardment.
Moscow was hit by drones Tuesday morning, in what appeared to be the first attack on residential areas of the Russian capital since the invasion of Ukraine and a dramatic display that the Kremlin's war was increasingly coming home.
The incident caused damage to some buildings and forced residents to evacuate homes, local officials said.
It comes weeks after an alleged drone attack on the Kremlin itself and following days of deadly Russian bombardment against civilians in Kyiv, as events far from the front lines take the spotlight ahead of Ukraine's planned counteroffensive.
The Russian Defense Ministry said in a statement Tuesday that eight unmanned aerial vehicles were involved in the strikes on Moscow. All drones were destroyed, it added, with three losing control after being jammed and the other five shot down by anti-aircraft systems.
The ministry blamed Ukraine for what it called a "terrorist attack."
Ukrainian presidential adviser Mykhailo Podolyak said in an interview that his country "has nothing directly to do" with the drone attacks on Moscow but was "pleased to observe and predict an increase in the number of attacks."
Moscow Mayor Sergei Sobyanin said that drone attacks had "caused minor damage to several buildings." In a series of posts on the Telegram messaging app, he said two people "sought medical attention" and there were no serious injuries.
He added that some residents were evacuated from some parts of the two affected buildings "for safety reasons" while emergency services were working on the scene.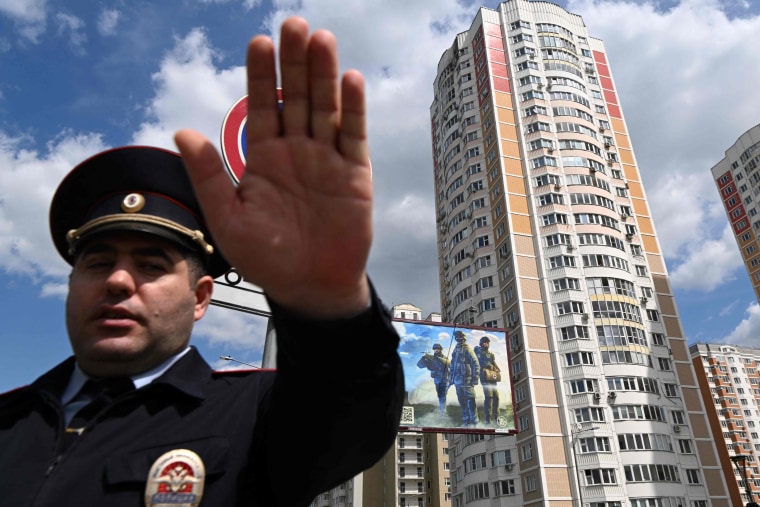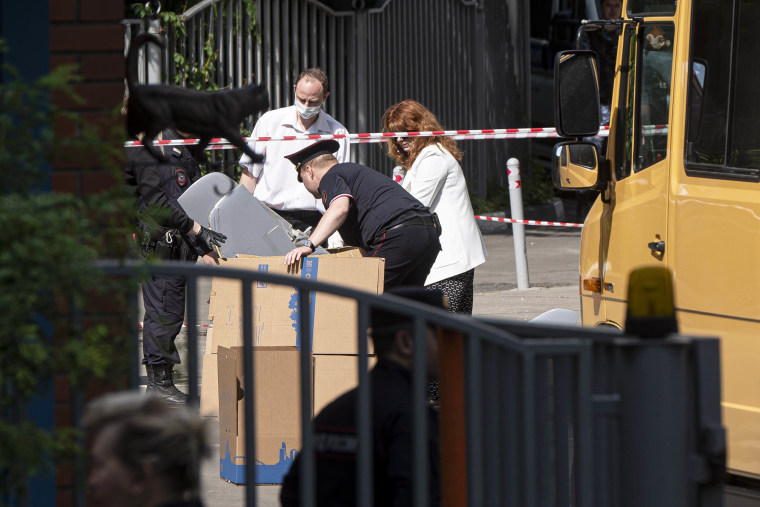 The regional governor, Andrei Vorobyov, said that "several drones" were shot down as they approached the city.
Photos and video shared on Russian social media appeared to show a drone flying over a town in the western Moscow region, and smoke and the sound of an explosion in a village in the same area.
Russian authorities said an investigation had been launched into the attacks.
Meanwhile, the Ukrainian capital was hit by another Russian attack — the 17th this month.
Kyiv authorities reported strikes on several districts in the city, with one person reported killed and at least seven more injured.
Russia launched "several waves" of attacks with a combination of drones and missiles, officials said, after a rare daytime attack Monday that marked an intensifying assault on the city.
Speaking on Ukrainian television Sunday, Kyiv Mayor Vitali Klitschko said he had qualms about how people in Moscow "rest" while Kyiv was being brutalized by the Russian forces.
But while Ukraine's capital has faced relentless bombardment, Tuesday's drone strikes were unprecedented for Moscow.
It comes four weeks after Russia said two drones targeted the Kremlin, in what it called an assassination attempt on President Vladimir Putin. Moscow blamed Kyiv for that alleged incident as well, a charge Ukrainian officials denied.
Kremlin spokesman Dmitry Peskov sought to assuage fears in the capital as he spoke with reporters after Tuesday's incident.
He said authorities and the country's air defense responded well, and the attack confirmed the need to continue what Russia calls its "special military operation" in Ukraine.
Putin has no plans to issue a special address following the attacks, he added.
"It is quite clear that we are talking here about the Kyiv regime's response to our very effective strikes on one of the decision-making centers on Sunday," Peskov said. Kyiv suffered the largest drone attack since the start of the war Sunday, the day it marked the anniversary of its founding.
Source: Moscow hit by drone attack as Russia strikes Kyiv (nbcnews.com)