Another round of disappearances of Russian Illegal spies. What's going on? Is someone in Russia giving away their identities and secret locations?
Pair of suspected 'illegals' are thought to have been a married couple living separate lives in Brazil and Greece
Halfway through a trip to Malaysia in January, Gerhard Daniel Campos Wittich stopped messaging his girlfriend back home in Rio de Janeiro and she promptly launched a frantic search for her missing partner.
A Brazilian of Austrian heritage, Campos Wittich ran a series of 3D printing companies in Rio that made, among other things, novelty resin sculptures for the Brazilian military and sausage dog key chains.
The Brazilian foreign ministry and Facebook communities in Malaysia mobilised to look for the missing man. But Campos Wittich had simply disappeared.
News about him eventually came from an unexpected source on the other side of the world in Athens, and it was as shocking as it was unexpected.
Campos Wittich was allegedly a fake identity, said Greek media, citing sources in the Greek intelligence service. According to these reports, he was not, as he had told his girlfriend, the child of an Austrian father and Brazilian mother, raised by his grandparents in Vienna.
He was allegedly a Russian "illegal", a deep-cover spy working for an elite intelligence programme, who had been trained for years in Russia to be able to impersonate a foreigner. He was allegedly secretly married to another illegal, who posed as a Greek-Mexican photographer named Maria Tsalla and ran a knitting supplies shop in Athens. Both had, it was claimed, been dispatched on a decades-long mission to serve Vladimir Putin's intelligence services.
At least six such suspected illegals have been unmasked in various locations over the past year, suggesting there could be one or more defectors passing information to the west. Alternatively, Russian intelligence may be asking more of its illegals, thus exposing them to additional risk, because so many of its "legal" spies based in Russian embassies have been expelled over the war in Ukraine.
A high-ranking Greek official with knowledge of the current case confirmed previous Greek reports to the Guardian and gave further details.
Greece believes Campos Wittich was a Russian illegal with the surname Shmyrev, said the official, while his wife, "Maria Tsalla", was born Irina Romanova. She married him in Russia before their missions began and took his surname, the Greeks claim. She left Athens in a hurry in early January, just after Campos Wittich left Brazil. Neither have returned.
Illegals often work in pairs as married couples, but the case of Campos Wittich and Tsalla is the first alleged example of two halves of an illegal couple working in separate countries with separate lives.
"We have very little doubt that they were married," said the Greek official, adding that it was an unusual case. He claimed that the pair had engineered meetings in Greece, Cyprus and France in recent times, possibly romantic encounters mixed with espionage catch-ups.
Interviews in Greece and Brazil suggest both halves of the couple left emotional devastation in the wake of their hurried departures. Both had long-term romantic partners in their cover identities, who had no suspicion they were involved with Russian spies.
Campos Wittich lived for at least two years in Rio with his Brazilian girlfriend, who coordinated the social media search for him when he disappeared. She is a veterinarian who works for the country's ministry of agriculture.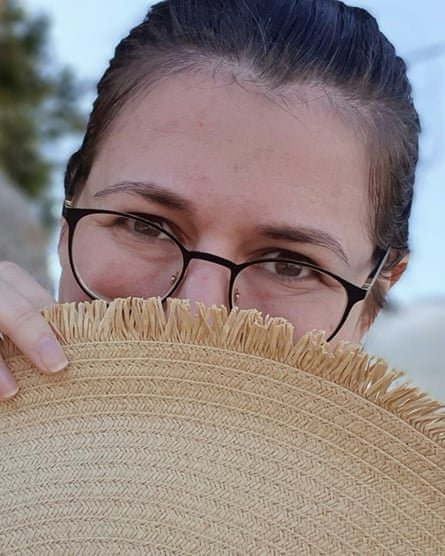 "She is really scared of this situation and hurt by all the pain of having an abrupt cut-off in a relationship that was perfect in her eyes," said one of her friends.
The couple spoke Portuguese together; Campos Wittich had an accent that those who met him struggled to place. "I couldn't say whether it was Russian, or German, or Turkish-sounding," said one longtime acquaintance in Rio. Campos Wittich talked about his past rarely and in vague terms, explaining his strange Portuguese enunciation with reference to his upbringing in Vienna.
Irina Shmyreva's alleged cover story was similarly convoluted. She arrived in Greece several years ago on a Mexican passport identifying her as Greek-born Maria Tsalla, said the official. One friend recalled that she claimed to have grown up in Belize. She allegedly used a doctored birth certificate to "restore" her Greek nationality, and claimed she had returned to the country she left as an infant to discover her roots.
She liked to take photographs and ran a travel blog on which she described herself as "a passionate and restless artist". The only photographs of herself she posted online had most of her face carefully obscured by various objects: a cat, a camera, a ball of wool. Tsalla enrolled at a language school to improve her Greek, and began dating the director.
"She was a very good person. Kind and thoughtful. She volunteered a lot, taking care of stray cats. The news that she was [an alleged] spy was very hard on me," said a longstanding friend, who took a job in Tsalla's knitting shop.
"Campos Wittich" and "Tsalla" – or Mr and Mrs Shmyrev, if the Greek authorities' suspicions are correct – are probably already back in Russia, but at least four suspected illegals are now in detention, including a Russian with a Brazilian cover identity, jailed in Brazil after a decade-long mission in which he obtained a master's in the US and gained an internship at the international criminal court in The Hague.
In December, Slovenian authorities arrested a married couple posing as Argentinians, who ran an online art gallery in Ljubljana. Sources told the Guardian they were officers of Russia's SVR foreign intelligence service and believe they operated across Europe.
Tsalla and Campos Wittich may have been at an earlier "embedding" stage of their missions, which could have gone on for decades if not detected.
"We did not have any evidence that she carried out espionage in Greece; the only illegal thing for which she could be accused was using false documents," said the Greek official of Tsalla. However, she travelled widely and intelligence services across Europe are investigating her movements.
Of the two, it was the "Brazilian" who made more contacts in circles that could have been interesting for Russian intelligence.
Campos Wittich lived in Rio for at least five years and his 3D printing company had military installations and government agencies among its clients for its novelty resin figurines. One such creation, of a green snake smoking a pipe and firing two revolvers, was commissioned by the 1st Battalion of the Army Police as a tribute to Brazil's efforts in the second world war.
At the time of his disappearance, Campos Wittich had been making the final payments on a new headquarters he had acquired for the firm in downtown Rio. It was housed in a commercial building less than 50 metres from the US consulate.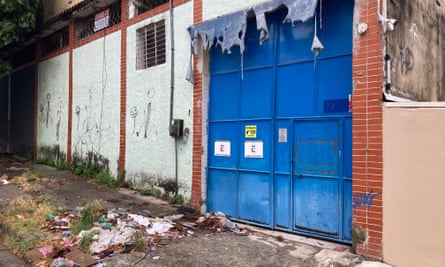 As he prepared to pay the final instalment for renovations, the call allegedly came for him to flee, amid fears that the arrests in Slovenia may have compromised other illegals.
A senior Brazilian official said Campos Wittich left Brazil in late December, flying via Doha to Malaysia, where he supposedly planned to attend a 3D printing course.
He checked into a four-star hotel with a saltwater infinity pool in Kuala Lumpur and told his girlfriend he planned to take a break in the Cameron Highlands, a picturesque sweep of tea plantations and hills. Instead he took a taxi to the airport on 9 January, and subsequently went dark.
Tsalla's contacts were also left confused by her departure. She called her employee at the end of January, from a Kyrgyzstani phone number, to say that "something major has happened", without elaborating. "She said I could take over her company if I wanted to. Otherwise, she would just close it," recalled the friend.
The romantic partners of both illegals have been left devastated, said their friends and acquaintances in Athens and Rio.
"She suspected nothing at all," said the friend of Campos Wittich's partner. "She is just a lovely woman looking to create a family and get married to a man she thought was the man of her life."
Source: Panic and emotional pain as alleged deep-cover Russian spies vanish | Espionage | The Guardian