This story is a huge so what. Many Americans suffer from sleep apnea which affects how one sleeps at night. Often if you don't get enough sleep you end up more tired during the day and require naps and occasionally you fall asleep at various times just because your body says sleep now or else. Right wingers however made this out to be a huge thing and of course it isn't, its nothing and easily fixable with a CPAP machine. But wingnuts have Biden now as Darth Vader Biden. Good, he is Darth Vader and can choke you out with the flick of his hand.
Story below:
CPAP treatment helps improve sleep quality, reduce snoring
Biden disclosed sleep apnea in 2008 but wasn't using machine
President Joe Biden has begun using a continuous positive airway pressure, or CPAP, machine to treat longstanding sleep apnea, according to the White House.
As Biden, 80, departed the White House on Wednesday to give an economic address in Chicago, marks from the CPAP apparatus were apparent on his face. Similar marks could be seen on Biden's face Monday during an event at the White House detailing plans to divvy up nearly $42.5 billion to build out high-speed internet networks.
"Since 2008, the President has disclosed his history with sleep apnea in thorough medical reports. He used a CPAP machine last night, which is common for people with that history," White House spokesperson Andrew Bates said in a statement after Bloomberg News reported the president's use of the device.
Read More: What You Need to Know About Sleep Apnea
The use of the machine is a recent development but is not related to a new condition or environmental conditions, according to a person familiar with the matter, who requested anonymity to discuss the president's health.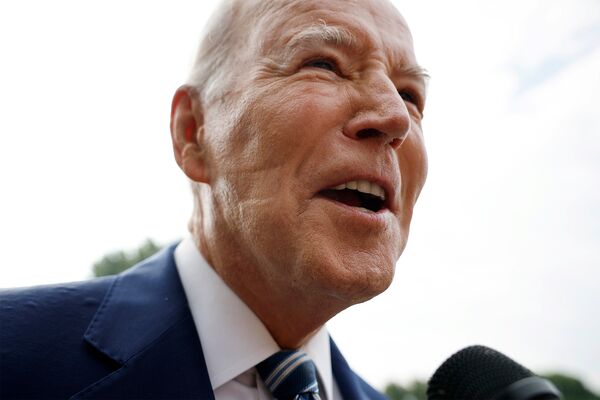 CPAP treatment helps improve sleep quality and reduce snoring by keeping airways open while users sleep, according to the National Institutes of Health. Sleep apnea is a common condition in which airways become obstructed during the night, which can reduce airflow. The face gear, which can have multiple straps, is usually worn while users sleep.
Biden's age and fitness have been one of the biggest liabilities as he seeks reelection, according to polls. Roughly two thirds of Americans, including 48% of self-described Democrats, said Biden — who is the oldest president in US history — is too old for another term, according to a March Yahoo/YouGov poll.
A medical report released by the White House in February acknowledged that the president previously has undergone multiple sinus and nasal passage surgeries and has dealt with congested airways for most of his life. Last year, White House press secretary Karine Jean-Pierre also said Biden experienced coughing fits from time to time and has had asthma, prompting him to carry an inhaler.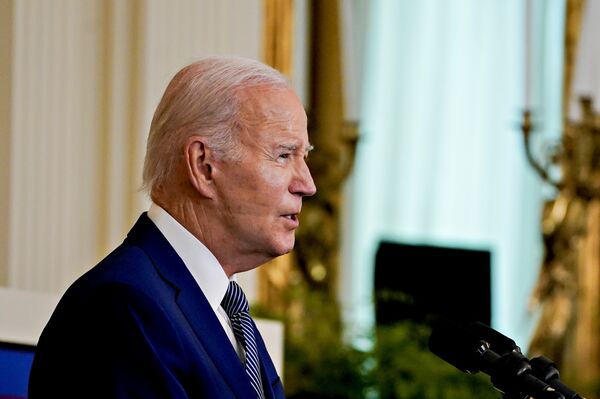 The president traveled Wednesday morning to Chicago to deliver what the White House has called a major address outlining the theory and practice of "Bidenomics."
Read more: Biden Braces for Canadian Smoke in High-Profile Chicago Visit
'As Old as I Am'
Biden has repeatedly tried to make light of his age during recent public appearances as he ramps up his 2024 reelection bid.
"Even if you're as old as I am, you can't think of a time when the world was moving so rapidly in determining what their alliances were and where they were," Biden told donors Tuesday night at a Maryland fundraiser.
Read more: Joe Biden Keeps Confusing Ukraine and Iraq
A health summary the White House released in February after his most recent annual physical at Walter Reed Medical Center said that Biden had not experienced any prolonged symptoms from his bouts with Covid-19 in July and August 2022. 
Source: https://www.bloomberg.com/news/articles/2023-06-28/biden-has-begun-using-cpap-machine-to-aid-with-sleep-apnea