Mr. Gold Bars and luxury vehicles Senator Bob Menendez, fresh off a corruption trail that resulted in a hung jury, continued his blatant corruption after being let go, proving once and for all that those criminals, no matter who they are, continue to commit crimes until they are locked up.
You'd think that a guy who had his entire life turned upside down in his last gotcha corruption scandal would have left the business of crime and lived a clean life from then on. But no, these guys think they got away with it once, they'll get away with it again and again.
Story below:
Sen. Bob Menendez, D-N.J., and his wife have been charged with bribery over their alleged acceptance of "hundreds of thousands of dollars" in return for the use of the senator's influence to enrich three New Jersey businessmen and benefit the Egyptian government, according to an indictment filed in Manhattan federal court that was made public Friday.
The charges include conspiracy to commit bribery, conspiracy to commit honest services fraud and conspiracy to commit extortion under color of official right. The bribes the couple received included "cash, gold bars, payments toward a home mortgage, compensation for a low-or-no-show job, a luxury vehicle and other items of value," the indictment alleges.
Federal agents said they discovered many of the items when they executed search warrants in the couple's home in Englewood Cliffs, New Jersey, in June 2022. They found more than $480,000 in cash, "much of it stuffed into envelopes and hidden in clothing, closets, and a safe," including jackets bearing the senator's name that were hanging in his closet, as well as more than $70,000 in Nadine Menendez's safe deposit box, the indictment alleges.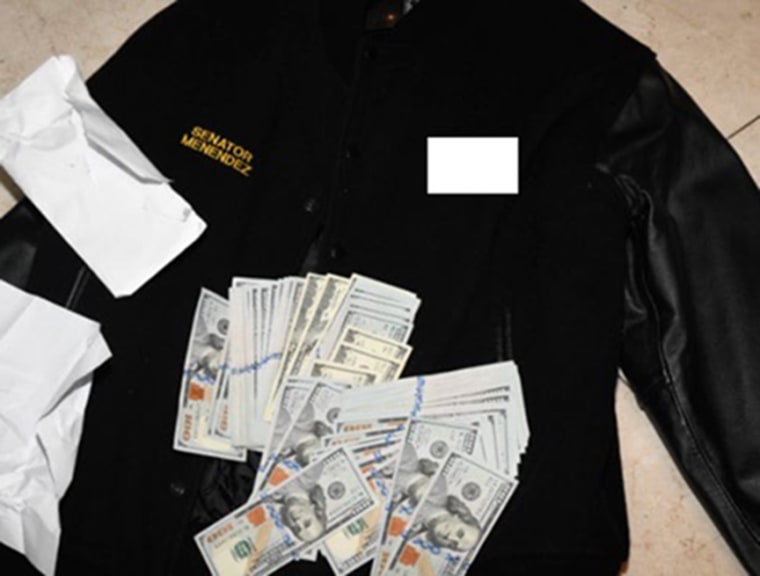 Agents also allegedly discovered a Mercedes-Benz convertible worth more than $60,000 that New Jersey businessmen Wael Hana and Jose Uribe gave to Menendez's wife in exchange for the senator's interference in a state prosecution of Uribe's associate and investigation into an employee whom Uribe referred to as a relative. Federal agents also found gold bars worth hundreds of thousands of dollars in the senator's home that were provided by Hana and another businessman, Fred Daibes. All three businessmen were also charged in the indictment.
Menendez will step down as chair of the Foreign Relations Committee while the case proceeds, a source close to him said Friday. He dismissed the allegations against him in a statement, saying prosecutors have "misrepresented the normal work of a Congressional office."
"I remain focused on continuing this important work and will not be distracted by baseless allegations," he said.
Nadine Menendez's lawyer, David Schertler, said in a statement that she "denies any wrongdoing and will defend vigorously against these allegations in court."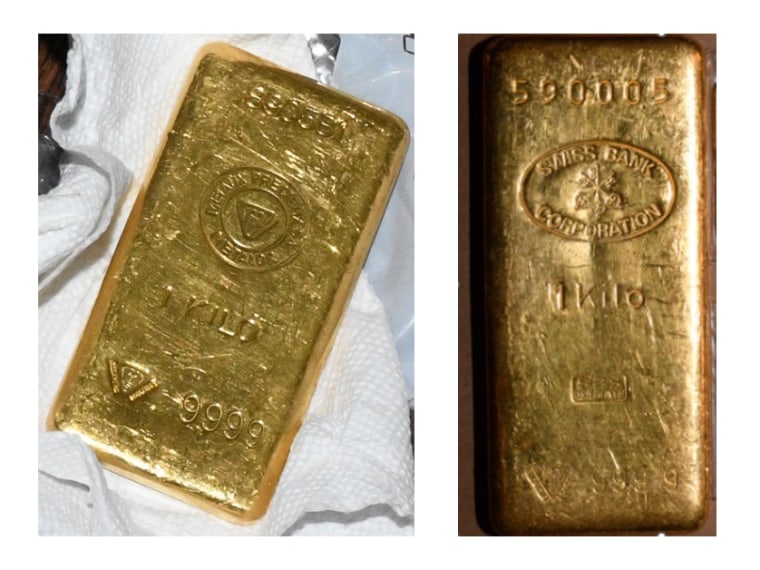 The senator and his co-defendants are expected to appear in the U.S. District Court for the Southern District of New York, in lower Manhattan, at 10:30 a.m. Wednesday, and will be arraigned later that day.
The U.S. attorney for the Southern District of New York, Damian Williams, announced the charges at a news conference Friday. Williams noted that Menendez's Senate website says he can't compel an agency to act in someone's favor, influence matters involving a private business or get involved in criminal matters. "But we allege that behind the scenes, Sen. Menendez was doing those things for certain people — the people who were bribing him and his wife," he said.
The investigation in the case is ongoing, Williams said, asking that anyone with knowledge of the matter call the FBI's tip line.
Among the allegations in the indictment is that Menendez "provided sensitive U.S. Government information and took other steps that secretly aided the Government of Egypt." It also says the senator pressured an official at the U.S. Agriculture Department for the purpose of protecting a business monopoly granted by Egypt to Hana, who is an Egyptian American.
According to the indictment, Hana and Nadine Menendez "were friends for many years" before she started dating the senator. In early 2018, she informed Hana that she was dating Menendez and "in the following months and years," they worked to introduce Egyptian intelligence and military officials to the senator "for the purpose of establishing and solidifying a corrupt agreement" in which Hana, with assistance from the two other businessmen, "provided hundreds of thousands of dollars of bribes" to the senator and his wife "in exchange for Menendez's acts and breaches of duty to benefit the Government of Egypt, Hana, and others, including with respect to foreign military sales and foreign military financing," the filing alleges.
Around March 2018, Menendez met with Egyptian military officials "at a meeting arranged and attended by his then-girlfriend Nadine Menendez and her friend Hana" at the senator's office in Washington, D.C., the indictment says. The meeting did not involve professional staff from his Senate office or the Senate Foreign Relations Committee.
In May 2018, the indictment alleges, the senator sought "non-public information regarding the number and nationality of persons serving at the U.S. Embassy in Cairo, Egypt" from the State Department, which was considered "highly sensitive" because it could "pose significant operational security concerns if disclosed to a foreign government or if made public." Without informing any of his staff on Capitol Hill or the State Department, he texted that information to his then-girlfriend, Nadine. She forwarded it to Hana, who then forwarded it to an Egyptian government official, the filing alleges.
Source: https://www.nbcnews.com/politics/congress/sen-bob-menendez-indicted-federal-charges-rcna111447