In a twist that pretty much everyone has known about for quite some time, GOP voters who feast on right wing media, Fox News, Newsmax, OAN, continue to buy bullshit gold coin scams that are advertised to them by what the voters believe are legitimate news sites: selling them products that they are led to believe that they somehow need before the world comes to an end or the bank's collapse or the economy goes under, when in fact this practice of robbing the hillbilly rubes using fear advertising has been going on for a very long time.
Usual scams are: the world is coming to an end soon, better buy gold now. Biden will crash the global economy, better buy coins while you can at this super cheap price before gold skyrockets and you can't buy it anymore, and so on. Watch their presentations below:
The reason? The GOP knows its base, and they are mostly undereducated and naive about things like money, and easily fall prey to buying gold coin scams and other stupid fool and his money are soon parted scams such as reverse mortgages. Few of these companies or their paid right wing media spokespersons; who are also a party to ripping off these voters by fronting for these companies, are ever held accountable for grifting the stupid and the elderly out of every last penny they own.
Story below:
Dedicated viewers of Fox News are likely familiar with Lear Capital, a Los Angeles company that sells gold and silver coins. In recent years, the company's ads have been a constant presence on Fox airwaves, warning viewers to protect their retirement savings from a looming "pension crisis" and "dollar collapse."
One such ad caught the attention of Terry White, a disabled retiree from New York. In 2018, White invested $174,000 in the coins, according to a lawsuit by the New York attorney general — only to later learn that Lear charged a 33 percent commission.
Over several transactions, White, 70, lost nearly $80,000, putting an "enormous strain" on his finances, said his wife, Jeanne, who blames Fox for their predicament: "They're negligent," she said. A regretful White said he thought Fox "wouldn't take a commercial like that unless it was legitimate."
While the legitimacy of the gold retirement investment industry is the subject of numerous lawsuits — including allegations of fraud by federal and state regulators against Lear and other companies — its advertising has become a mainstay of right-wing media. The industry spends millions of dollars a year to reach viewers of Fox, Newsmax and other conservative outlets, according to a Washington Post analysis of ad data and financial records, as well as interviews with industry insiders. Former Fox News host Bill O'Reilly and former New York mayor Rudy Giuliani have promoted the coins, while ads for Lear's competitors have appeared on a podcast hosted by Sen. Ted Cruz (R-Tex.) and Newsmax broadcasts of former president Donald Trump's political rallies.
An analysis by The Post of political newsletters, social media, podcasts and a national database of television ads collected by the company AdImpact found that pitches to invest in gold coins are a daily presence in media that caters to a right-wing audience and often echo conservative talking points about looming economic and societal collapse. The Post found no similar ads for gold retirement investments in mainstream or left-wing media sources in the databases.
These so-called "gold IRA" companies are not publicly traded, so their revenue, profits and ad budgets largely cannot be determined. Court documents filed by Lear say the company has about $200 million in annual revenue; Dale Whitaker, the former chief financial officer at another company, Augusta Precious Metals, said overall industry revenue likely approaches $1 billion a year.
Over the past decade, more than 30 customers in 20 states have sued a dozen gold IRA companies, including Lear. Federal regulators have sued four companies — two in the past year alone — claiming investors were systematically charged as much as triple the coins' value.
None of the cases have gone to trial; some are still pending. Of those that have been resolved, most have settled or been sent to arbitration, where outcomes are not made public. The companies have not admitted wrongdoing in any of the cases and say their customers have been adequately informed of the details of their purchases.
Joe Rotunda, enforcement director at the Texas State Securities Board, said the industry is extraordinarily difficult to police because selling gold, even as a retirement investment, is "extremely thinly regulated."
Experts on commercial speech say Fox and other media outlets have no obligation to spurn advertising from gold IRA companies, despite the allegations. "Courts are very hesitant to impose liability on publishers," said Harvard law professor Rebecca Tushnet, an expert in First Amendment and advertising law, who said the law is designed primarily to compel truthfulness by advertisers.
Tushnet added that "it might be reasonable, if you found out about the lawsuits, [to] contact the advertiser" and ask questions about the claims before running the ads. But if an advertiser blames their legal troubles on "the woke mob," she said, "you're often allowed to believe them."
Fox News declined to comment. In a statement, Newsmax spokesman Bill Daddi said the network does not see allegations against the gold IRA companies as "a cause to block them from advertising." Daddi compared them to some major financial firms that have been sued by customers or regulators, and whose ads continue to be accepted by mainstream outlets. For example, Wells Fargo paid $3 billion in 2020 to settle potential charges related to opening fake accounts in customers' names.
In a statement, Lear Capital spokesperson Tracy Williams defended the company's operations, saying most of Lear's customers would have made a profit if they had sold at a recent market high. Williams said that White, the New York retiree, had acknowledged the company's fee in a recorded call.
Last year, Lear settled New York's 2021 lawsuit involving White without admitting wrongdoing. However, the company agreed to repay some customers and to disclose its fees more clearly. Lear now gives customers 24 hours to pull out of purchases, Williams said, putting the company at the "vanguard of disclosure … within its industry."
Lear declined to say how much it spends to advertise on Fox News, but Williams said the network is not Lear's primary source of customers. Nor is Lear likely to make up a significant share of Fox's total ad revenue, which exceeds $1 billion a year, according to securities filings.
Fox is a logical place for Lear to advertise because "purchasing physical assets appeals to persons who have concerns regarding … topics often discussed on that platform," Williams said. She added: "U. S. monetary policy is inseparable from U.S. political dynamics and themes."
'Trump Rally Special'
For years, gold IRA industry advertising has echoed accusations against Democratic politicians commonly found in news segments on conservative outlets. The ads tout the coins as a safe haven from economic uncertainty and social upheaval.
Most of the coins are manufactured by the Royal Canadian Mint, which says they're bullion, a kind of coin whose value is determined by the underlying metal. As such, they meet IRS rules for retirement investments.
Unlike most bullion coins, however, the gold IRA industry's coins are typically exclusive to the companies who sell them, usually with markups far higher than those charged by mainstream coin retailers, regulators and coin experts say. Alex Reeves, a spokesman for the Royal Canadian Mint, said the mint has no control "over sales practices further down the chain of distribution."
"They are priced like collectibles, but collectible coins aren't typically sold in bulk," said Everett Millman, a precious metals specialist at coin dealer Gainesville Coins. "If a customer spent the same amount of money on products that are more standard, like [Canadian] Silver Maple Leafs, they would end up with a lot more ounces per dollar."
With the exclusive coins, Millman said, "They're simply torching money."
"No one in their right mind would pay the premiums that these guys are charging," added Ken Lewis, CEO of online coin dealer Apmex, who reviewed several customer invoices at The Post's request.
The ads explain none of that. Instead, they focus on news events, such as a spate of recent bank failures and "everything that's happening in the economy right now … with all the talk of inflation," Rotunda said.
For example, an email ad for Augusta, sent to a Newsmax mailing list last July, warned that "The Biden administration's economic policies are 'declaring war' on retirement savers." In December, American Hartford Gold Group sent an email ad with the subject line: "Bill O'Reilly Warns: Retirement Funds at Risk From a Biden Recession." The email is signed by O'Reilly, who did not respond to a request for comment.
Another ad for Hartford sent to the Newsmax mailing list in March warned of "Biden and Yellen's Secret Plan to Steal your Hard-Earned Money and Bail Out Their Wall Street Buddies."
Trump rallies are particularly big events for Hartford. On July 1, Newsmax aired a live broadcast of a Trump speech in Pickens, S.C., on a split screen with an ad for Hartford, which also sends "Trump Rally Special" email ads via Newsmax.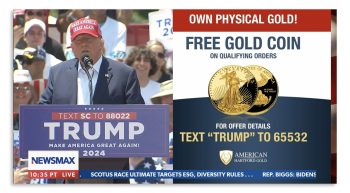 Since October 2020, email newsletters distributed by Newsmax have included more than 1,100 ads for gold IRA companies — nearly a quarter of all Newsmax email ads reviewed by The Post. At $1,000 to $5,000 each, according to Augusta financial records from 2016 reviewed by The Post, the ads likely generate more than $1 million a year in revenue.
Daddi, the Newsmax spokesman, said gold IRA companies represent "a small percentage of the total advertisers on Newsmax across all platforms."
Some conservative figures offer explicit endorsements. Giuliani has called Hartford "the experts I trust most" on his podcast "Common Sense." The "Verdict with Ted Cruz" podcast has featured ads for Hartford for at least a year, and a recent segment touted Augusta, urging listeners "to protect your dollars … with a gold IRA." Neither Giuliani nor Cruz responded to requests for comment.
Two media dealmakers who have been involved in negotiations between conservative media figures and the gold IRA industry said revenue from the companies can amount to as much as 10 percent of total earnings for some personalities. The dealmakers spoke on the condition of anonymity to protect their business relationships; one said the biggest personalities stand to earn millions of dollars a year.
A 92 percent markup
Hartford spokesman Steven Goldberg said it runs ads "where we believe it will create the most value." Among the company's chosen venues: a "prophetic" evangelical Christian email newsletter, two right-wing TV channels, and more than a dozen conservative radio shows and podcasts, including Giuliani's and Cruz's.
One of Hartford's ads caught the attention of Ed DeSanto, 65, a semiretired Florida medical coder and an avid right-wing radio fan. He invested a $100,000 lump-sum payout from his pension in a Hartford IRA in 2019.
DeSanto said he doesn't remember exactly where he heard the Hartford ad, but "if you listen to those radio shows, they play those commercials all the time." He said he believed he was being careful: He picked Hartford because it scored well in a ranking of gold IRA companies he found online. (Such rankings often include disclosures noting that the authors are paid by the gold IRA companies.)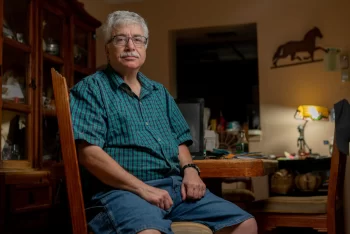 DeSanto's $100,000 investment netted him just $53,000 worth of gold and silver, according to a Post analysis of his invoices — meaning the coins had been marked up 92 percent over the value of the metal. DeSanto blames himself.
"I did a little bit of research, but evidently not enough," DeSanto said. "When I found the invoice, it was a big shock."
In 2018 and 2019, another retiree, John Mathys of Illinois, claimed a Hartford salesman persuaded him to invest his $569,000 retirement savings by "bombarding him" with calls and emails for months, according to a federal lawsuit Mathys filed against Hartford in 2020. The lawsuit was sent to arbitration. Neither Mathys nor his lawyer responded to requests for comment.
Mathys, who was 83 at the time of the lawsuit, is one of three customers who sued Hartford in the past six years accusing the company of fraud. The other two lawsuits settled.
Hartford declined to comment on any of the cases. "We are fully transparent with our clients about the pricing of the products they purchase and the potential range of markup for those products," Goldberg said in a statement, adding that the company operates "with a steadfast commitment to doing business legally and ethically."
"We deny the allegation that we've misled or otherwise acted improperly," Goldberg said.
In February and April, DeSanto sold back some of his gold coins to Hartford. Although gold prices had climbed an average of 32 percent since his 2019 purchase, he lost money on the sales, according to a Post analysis of his invoices.
'God, Gold and Guns'
The gold IRA industry's ties to right-wing media date to the Great Recession, when the price of gold was rising rapidly and Fox commentator Glenn Beck was one of the most popular hosts on TV. Beck recorded ads for Goldline, a gold dealer that also offered IRAs, and interviewed its CEO on his show.
"We could be facing recession, depression or collapse. Nothing left!" Beck told viewers in 2009, urging them to rely on "God, Gold and Guns." After segments promoting gold investments, Beck's show would sometimes cut to commercials featuring gold sellers like Goldline, according to a 2010 congressional report.
The gold companies were loyal advertisers: After Beck claimed in 2009 that President Barack Obama was "racist" and had "a deep-seated hatred for White people or the White culture," many big advertisers dropped his show. Gold sellers were among the few who stayed on,according to reporting at the time.
Goldline soon came under scrutiny, first in congressional hearings, then by Santa Monica, Calif., prosecutors, who charged the company with misdemeanor grand theft, elder theft and conspiracy in 2011. Though Goldline defended its business practices as fully transparent and never admitted wrongdoing, the company later agreed to pay up to $4.5 million to settle the charges.
Beck faded from prominence after departing Fox News in 2011 to start his own channel. He still endorses Goldline on the company's website. Neither Beck nor Goldline executives responded to requests for comment.
The controversy sent Goldline employees scrambling for safer harbors. Some got jobs at Merit Financial, according to interviews and public records. Merit, whose offices were just a few blocks from Goldline's in Santa Monica, also sold coins by phone and ran ads on Fox. (Merit's former owner declined to comment publicly.)
In 2014, Santa Monica prosecutors accused Merit of "an aggressive, nationwide fraud scheme." The company denied the allegations but went out of business and settled as the case approached trial.
Several Goldline and Merit salesmen then struck out on their own, founding many of the companies that exist today, according to staff lists and interviews with 21 current and former industry employees.
A former Merit salesman founded Augusta Precious Metals, which has been accused of defrauding its customers by Whitaker, its former CFO. Whitaker filed a whistleblower complaint to the Commodity Futures Trading Commission, which has not taken public action. Augusta has denied the allegations, and CEO Isaac Nuriani said in a statement that Whitaker "never had any visibility into Augusta's business operations."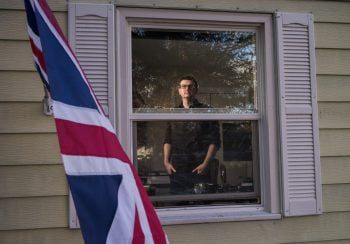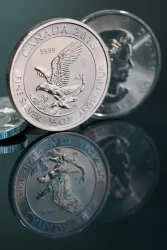 Other former Goldline and Merit employees founded Metals.com, the founders said in depositions. That company recruited customers on Facebook, where it faked an endorsement from Fox News host Sean Hannity, a court filing by Georgia securities regulators alleged.
Facebook data reviewed by The Post shows that many Metals.com ads targeted people 59 or older. One 87-year-old customer received daily phone calls from a Metals.com broker who eventually flew to Alabama for a weekend to meet her, regulators alleged. She ultimately invested nearly $90,000, they said — most of which was lost.
The FBI raided Metals.com in 2020. A judge ordered the company shut down after 31 states and the CFTC filed suit, alleging a $185 million commodities fraud, as well as violations of rules about investment advice. Company founders have denied the allegations, saying their company "strived for transparency" and disclosed that it charged a premium. They have also said in court filings that they are under criminal investigation. Company executives did not respond to requests for comment submitted to their lawyer.
After Metals.com closed, some salesmen went to work at Safeguard Metals, according to one of the salesmen, who spoke on the condition of anonymity for fear of retaliation. In February 2022, the Securities and Exchange Commission, CFTC and 27 states sued that company, too. Safeguard recently settled the SEC's case without admitting liability; the CFTC's suit is still pending. Safeguard's lawyers did not respond to a request for comment.
Lear Capital also hired several salesmen from Goldline's ranks and bought Merit's database of customers, according to court records and staff lists submitted to California regulators and obtained by The Post through public records requests. Williams, the Lear spokesperson, said "Merit's liquidation was an opportunity to acquire a customer and prospect base to service and market to in the future" and that Lear performed background checks on everyone it hired.
Lear recently exited bankruptcy reorganization after resolving investigations from dozens of states. It remains in business.
Hartford's CEO also worked at both Goldline and Merit before starting that company. Goldberg, the Hartford spokesman, declined to comment when asked whether the company was under investigation by state or federal regulators.
DeSanto said he has complained to both the Florida attorney general and the CFTC about his experience with Hartford. He said he spoke twice with CFTC investigators in 2020, but the agency has not taken public action.
In February, DeSanto also called Hartford to try to sell back his coins. He said he was flabbergasted to learn that the salesman who handled his purchase was still employed there. And he was shocked to find O'Reilly's photo still featured on the company's website.
"Everything is the same there," DeSanto marveled. Of O'Reilly, he added: "I would think, for his reputation, he'd want to get away from a company like them."
Source: https://www.washingtonpost.com/business/2023/07/25/gold-ira-conservative-media/