If these allegations hold up, it appears that Trump Consigliere Rudy Giuliani let the little head do the thinking for the big head.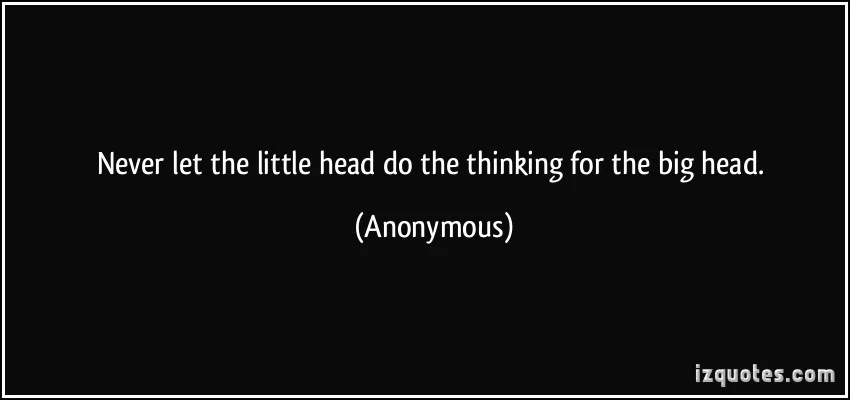 The guy is literally a sex addict that has delusions of grandeur when it comes to his prowess with women that he desires to control. Not only that, but his mouth is also huge. Letting anyone outside the family know what you are thinking or doing is akin to getting your hole dug and your wasted body placed into it in mob nomenclature.
This guy is just beyond stupid. Oh, how the mighty Rudy Giuliani has fallen. Pandering to women he wants to have sex with, forcing them to actually have sex with him, then offering them money to keep quiet, and then reneging on those promises only shows you how stupid the man actually is. But it gets even worse. He actually gave her access to his entire email database of conversations he was having with every known and unknown crook in government. One gets the impression that this material has already found its way to Special Counsel Jack Smith, leaving the mafia with little else to do but decide his fate.
Story below: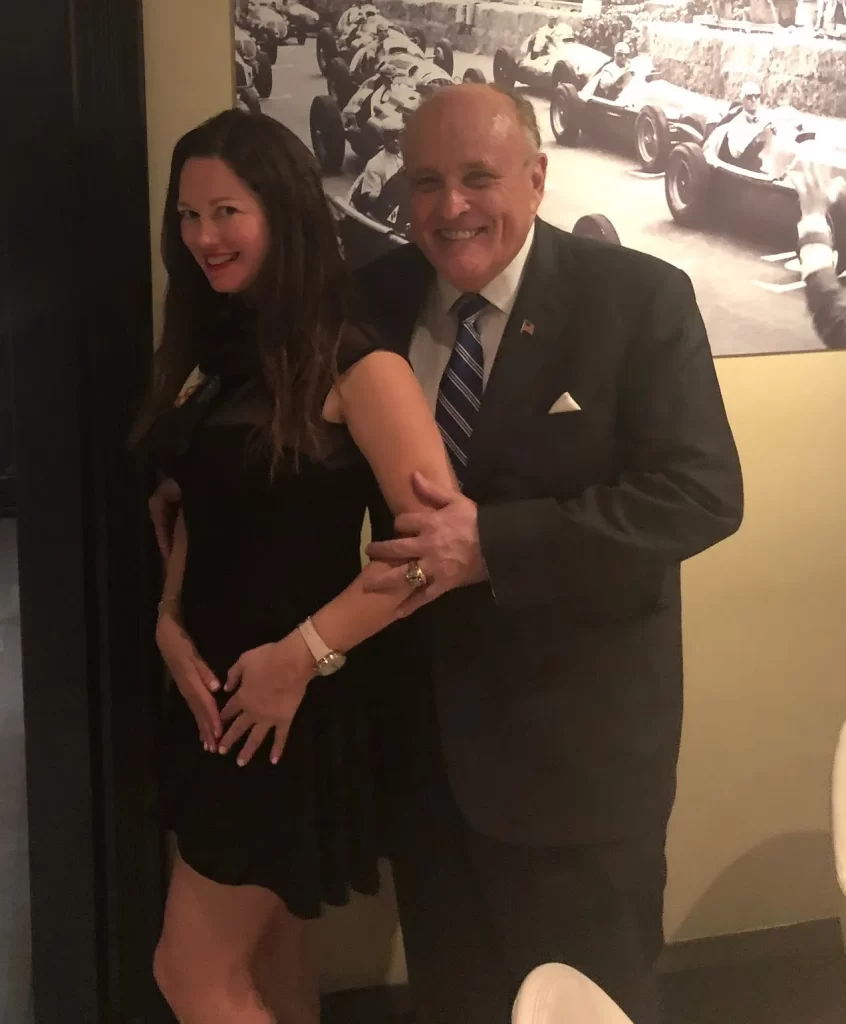 We need to talk about Rudy.
Honestly, I wish we didn't, at least not under these lurid and frankly gross circumstances. Rudy Giuliani, the former attorney to ex-president Trump, is in the spotlight again, this time as the defendant in a sexual assault, sexual harassment and wage theft complaint seeking $10 million. The accuser, Noelle Dunphy, claims Giuliani hired her in 2019 promising $1 million in compensation annually and pro bono legal representation for a domestic abuse case against her former partner.
Shortly after hiring her, Dunphy alleges, Giuliani regularly began to assault her sexually and to harass her, and then refused to pay her the promised wages. The complaint describes in detail several instances of sexual assault and rape. It also portrays Giuliani as misogynistic, racist and antisemitic, citing several examples. The heart of the case is a civil claim for sexual abuse under the Adult Survivors Act, the same statute underlying E. Jean Carroll's successful lawsuit against Donald Trump. Giuliani, through a spokesperson, "unequivocally" denies the allegations, adding "Mayor Giuliani's lifetime of public service speaks for itself and he will pursue all available remedies and counterclaims."
The complaint makes very serious allegations for which the accuser claims to have evidence, including emails and text messages. She provided screenshots of some communications in the complaint that appear generally to support her claims. Giuliani will no doubt try to distance himself from her and to discredit her. He will likely argue that the claims are noncredible because she could have left his employment at any time. In response, Dunphy will likely claim that she was psychologically vulnerable, felt genuinely afraid of him, and was worried about losing the wages she had earned but had not been paid.
Due to the graphic nature of the abuse, the complaint is a very difficult read. But until we know more, these are allegations only, albeit very serious and disturbing ones. I don't want to get too far out over our skis on them, or sucked in by the drama and the tabloid frenzy that is likely to ensue. Instead, I want to focus on some other allegations buried within the complaint that have broader implications for other cases and people. And there are some doozies.
Pardons for sale?
One of the most explosive but buried allegations is in paragraph 132, where Dunphy alleges Giuliani was offering presidential pardons in exchange for $2 million, with Trump allegedly pocketing half of the proceeds:
He also asked Ms. Dunphy if she knew anyone in need of a pardon, telling her that he was selling pardons for $2 million, which he and President Trump would split. He told Ms. Dunphy that she could refer individuals seeking pardons to him, so long as they did not go through "the normal channels" of the Office of the Pardon Attorney, because correspondence going to that office would be subject to disclosure under the Freedom of Information Act.
It isn't clear whether Dunphy has any written evidence to support this claim, and her lawyer told MSNBC that there is no recording of the pardon conversation. He insisted, however, that the conversation "would be corroborated in other ways." It is worth noting that the sum aligns with what one other witness has said with respect to pardons for sale.
In the waning days of the Trump presidency, many of the former president's allies began openly marketing access to Trump and dangling the prospect of a pardon. Lobbyists collected tens of thousands of dollars from felons seeking clemency from Trump, but it was never proven that any of them actually shared those proceeds with Trump—which is an entirely different matter and likely highly illegal.
According to reporting by the New York Times, CIA officer John Kiriakou once broached the topic of a pardon with Giuliani at the Trump International Hotel in Washington, D.C. Kiriakou had been sentenced to nearly three years in prison for disclosing classified information. Kiriakou recalled that, when Giuliani left the group to use the bathroom, one of the former NYC mayor's associates said Giuliani could assist Kiriakou—but for a price. "It's going to cost $2 million—he's going to want two million bucks," he recalled the associate saying.
Kiriakou did not pursue this offer, which he thought to be an absurd sum, choosing instead to pay another Trump ally $50,000 for the ask and another $50,000 bonus if successful. But Kiriakou shared the anecdote at a party with a friend, a former air marshal named Robert J. MacLean, who became alarmed that Giuliani might be selling pardons. MacLean alerted the FBI and filed a report.
Giuliani denied the incident ever occurred, claimed he did not recall meeting Kiriakou, and said that he did not work on clemency cases because of his existing work for Trump, which would create a conflict of interest. Giuliani also insisted that despite the high fees he heard were being offered, he did not need the money.
The identity of the Giuliani associate who allegedly made the offer to Kiriakou on Giuliani's behalf has not been reported. But it certainly would be interesting to know if Dunphy, who was working with Giuliani at the time, has any relevant information about the associate's identity.
Teeing up voter fraud claims…in 2019?
Dunphy's complaint makes another startling claim. In paragraph 124, she alleges that Giuliani told her as early as February 7, 2019, some 21 months before the 2020 election, that Trump's team intended to contest the election as fraudulent in the event he lost:
On February 7, 2019, Giuliani told Ms. Dunphy to take a note to remind him to pay taxes on a private jet ride he was gifted by a friend. The same day, Giuliani told Ms. Dunphy, in her capacity as his employee, about a plan that had been prepared for if Trump lost the 2020 election. Specifically, Giuliani told Ms. Dunphy that Trump's team would claim that there was "voter fraud" and that Trump had actually won the election. This plan was discussed at several business meetings with Giuliani and Lev Parnas.
The date appears to coincide with his instruction to Dunphy to "take a note" to record a gift tax, which is how she may know it was that same day that Giuliani allegedly told her about the plan to claim voter fraud.
Importantly, Dunphy alleges that this matter wasn't just discussed between them that one time, but at "several business meetings" with someone named Lev Parnas. As you may recall, Parnas is a former Giuliani associate convicted of illegal campaign contributions to the 2020 Trump campaign. He was also deeply involved in the Ukraine scandal that led to Trump's first impeachment, in which the Trump White House sought to pressure Ukraine to launch an investigation into Trump's main political rival at the time, Joe Biden. (Parnas later turned on Trump and Giuliani and provided detailed information to the press and investigators looking into the scandal.)
Parnas, who like Michael Cohen has now become a vocal critic of his former boss, will likely now be asked to corroborate Dunphy's account. If it is true that the Trump campaign was concocting a scheme to declare voter fraud as early as 20 months before the election, that would buttress a possible indictment by Jack Smith's grand jury. Specifically, it would tend to show Trump and his allies not only knew the claims they were making in December 2020 and January 2021 were false but actually had planned to make them nearly two years before the election.
But her emails
One very tantalizing allegation by Dunphy is that she claims to have access to some 23,000 Giuliani emails. For some reason, Giuliani had his email account also loaded on her computer. Those emails allegedly included correspondence from a time before she was employed by him.
And that might have some key people in Trumpworld a bit concerned. As paragraph 96 alleges,
For example, Ms. Dunphy was given access to emails from, to, or concerning President Trump, the Trump family (including emails from Donald Trump, Jr., Ivanka Trump, and Eric Trump), Trump's son-in-law Jared Kushner, former FBI director Louis Freeh, Trump lawyer Jay Sekulow, Secretaries of State, former aides to President Trump such as Steve Bannon, Reince Priebus, and Kellyanne Conway, former Attorneys General Michael Mukasey and Jeff Sessions, media figures such as Rupert Murdoch, Sean Hannity, and Tucker Carlson, and other notable figures including Newt Gingrich, presidential candidates for Ukraine, President Recep Tayyip Erdogan of Turkey, the Ailes family, the LeFrak family, Bernard Kerik, Igor Fruman, Lev Parnas, and attorneys Marc Mukasey, Robert Costello, Victoria Toensing, Fred Fielding, and Joe DeGenova.
The FBI had long ago seized Giuliani's electronic devices and presumably has had access to this same set of emails, though that isn't certain. Their alleged existence, particularly in the hands of a party now hostile to Giuliani, might yet be of particular interest to state prosecutors in Georgia where Giuliani is implicated directly in a broad conspiracy to spread false election claims and to overturn the 2020 election.
Why include these allegations?
It might seem odd that in her complaint for sexual assault and harassment, Dunphy would include these "political" allegations about the sale of pardons, voter fraud claim plans from early 2019, and the existence of a trove of potentially damaging emails to and from Trump allies. But it also makes a bit of sense for her to do so.
Giuliani has already denied that Dunphy was ever his employee. With these allegations, Dunphy is trying to establish that she was acting like a close and trusted employee of Giuliani who is entitled to wages he stole from her and never paid. Only a trusted employee, she could argue, would be asked to refer pardons worth $2 million, would be in on top secret plans to contest a presidential election, or would be entrusted with Giuliani's communications to such a degree. All of these claims are relevant to her establishing that she provided work of value for which she was not paid, and that she was in a position to be exploited and harassed by Giuliani with little recourse except to walk away from the money she felt she had earned, despite all the horrific alleged sexual abuse.
On a higher level, the allegations are also a shot across the bow of Trump and his allies. With Trump facing multiple indictments and now losing cases before juries, Dunphy coming forward now comprises just one among many additions to Trump's growing legal peril. If she in fact has highly damaging new information, Trump may want Giuliani to settle this civil case before discovery really gets going. How the mechanics of that, including funding a settlement, might work are unclear, but if Giuliani was already having trouble paying what he owed her, it's unlikely he could simply settle the case for millions on his own.
One note of caution: Dunphy isn't out to save the Republic. Like Dominion Voting Systems, she and her lawyers are primarily interested in money. So I wouldn't look to this case ultimately to reveal much by way of new evidence relevant to any possible criminal charges—unless, of course, those emails actually do contain things Georgia or even federal investigators haven't seen before.
That's why Dunphy's lawyers should expect calls from Fani Willis's and perhaps even Jack Smith's offices in the near future, if they haven't already heard from them.
It's time to talk about Rudy.
Source: A Bombshell Sexual Abuse Complaint Against Rudy Giuliani Contains Some Big, Buried Ledes (substack.com)
Updates On Allegations:
Dunphy was allegedly raped repeatedly by Giuliani and made to perform sex acts 'against her will'
According to the complaint, Dunphy was repeatedly raped by Giuliani and was made to perform other sex acts against her will.
On February 25, 2019, Giuliani allegedly "forced Ms. Dunphy to have sexual intercourse with him for the first time" after he told her "that he would not wait any longer."
"Ms. Dunphy objected and told Giuliani repeatedly that she did not want to have sex. But Giuliani would not take 'no' for an answer," the complaint alleged, adding that Giuliani "eventually forced her into having sexual intercourse with him."
"She never consented to intercourse, but she eventually stopped resisting because it was clear that he would not stop pressuring her," the complaint said, claiming that Dunphy lived under the "virtually constant threat that Giuliani might initiate sexual contact at any moment."
In other incidents, Giuliani allegedly had sex with Dunphy when she "was intoxicated and could not have consented" and made her perform oral sex "against her will."
At other times in Dunphy's employment with Giuliani between January 2019 and January 2021, the former mayor "would look to Ms. Dunphy, point to his erect penis, and tell her that he could not do any work until 'you take care of this,'" according to the complaint, which accused Giuliani of first-degree rape, third-degree rape, first-degree sexual abuse, third-degree sexual abuse, sexual misconduct, and forcible touching.
Giuliani allegedly 'demanded oral sex' during calls with Trump and others
Giuliani "demanded" that Dunphy perform oral sex on him as he spoke on the phone with then-President Donald Trump and other "high-profile friends and clients," and remarked that it made him "feel like Bill Clinton," according to the complaint:
Throughout the employment and attorney-client relationship, Giuliani forced Ms. Dunphy to perform oral sex on him. He often demanded oral sex while he took phone calls on speaker phone from high-profile friends and clients, including then-President Trump. Giuliani told Ms. Dunphy that he enjoyed engaging in this conduct while on the telephone because it made him "feel like Bill Clinton."

Upon information and belief, some of the individuals who Giuliani spoke with on these calls were law clients of Giuliani (such as Mr. Trump), who were unaware that Ms. Dunphy was in the room and could overhear their conversations. At certain times, Ms. Dunphy overheard discussions which contained, upon information and belief, privileged or confidential information.
Giuliani was allegedly recorded making racist, sexist, and anti-Semitic remarks
According to the complaint, Giuliani went on "sexist, racist, and antisemitic" rants which were recorded by Dunphy.
The remarks allegedly included "derogatory comments about Jewish men" and "their penises," which he argued were "inferior," as well as racist comments about Black and Hispanic men beating women because "it's in their culture."
"Jews want to go through their freaking Passover all the time, man, oh man. Get over the Passover. It was like 3,000 years ago," he said during one alleged rant. "The red sea parted, big deal. It's not the first time that happened."
Giuliani also allegedly made sexual comments about former Secretary of State Hillary Clinton, former UK Prime Minister Margaret Thatcher, and former House Speaker Nancy Pelosi.
Giuliani allegedly made his staffer work naked and strip during video meetings
According to the complaint, Giuliani "often demanded" that Dunphy "work naked, in a bikini, or in short shorts." When the Covid-19 pandemic forced people to work from home, Giuliani allegedly "directed Ms. Dunphy to take her clothes off in front of the camera" during "almost every videoconference," while he touched himself "under a white sheet."
Giuliani 'took Viagra constantly'
Dunphy alleged that Giuliani took Viagra erectile disfunction pills "constantly" before pushing her into sexual acts.
"Although Ms. Dunphy never knew when Giuliani might force sexual contact on her, upon information and belief, his actions were premeditated because, in many instances, he had taken Viagra or similar medication beforehand in preparation," the complaint claimed.
Giuliani was an 'alcoholic' and 'rarely sober'
Giuliani was often under the influence of alcohol, according to Dunphy, who was made to bring him drinks as early as 10am and to ensure that the former mayor did not embarrass himself while drunk.
According to the complaint, Dunphy's workplace "was regularly affected by Giuliani's chronic alcoholism" and Giuliani "was rarely sober" around her:
Since he regularly drank all day and night, it became part of Ms. Dunphy's responsibilities to fetch his alcohol and make sure that he was a "functioning alcoholic." She worked hard to ensure that despite Giuliani's excessive drinking, he did not appear drunk. If Giuliani became too drunk, it was her job to remove him from the situation.
The "most important and time-consuming" part of Dunphy's job was allegedly "preventing Giuliani from creating media disasters."
The complaint pointed to Giuliani's infamous Four Seasons Total Landscaping press conference, where an ominous black goo could be seen dripping from his head, as just one example of a media disaster which occured when Dunphy "was not by his side."
Giuliani allegedly groomed 'several' women, including a 19-year-old staffer he kissed
According to the complaint, Giuliani allegedly used his work "to groom and aggressively pursue women for sexual relationships" and "repeatedly agreed to give significant job titles and large salaries to women he found attractive, with the intention of having
a sexual relationship with them."
"Upon information and belief, Giuliani achieved this goal in several instances, and engaged in sexual relationships with women he had hired and whose employment he controlled completely," the complaint said.
Among the women he allegedly groomed was Giuliani Companies Communications Director Christianne Allen, who was hired by Giuliani when she was just 19.
Giuliani allegedly told Dunphy that he hired Allen — who was more than 50 years his junior — because he had "a certain sexual attraction to" her. He also allegedly confessed to having "kissed Ms. Allen on the lips," though he assured Dunphy that they did not "consummate" the relationship.
Giuliani allegedly made sexual advances towards Dunphy from her first day on the job
It did not take long for Giuliani to make sexual advances towards Dunphy, according to the complaint, which claimed that the former mayor kissed her and tried to enter her home on her first day of employment:
After a long first day on the job, Giuliani told his bodyguard to take a separate car so he could have privacy in the back seat with Ms. Dunphy as his limo service drove her home in a black SUV. Ms. Dunphy was surprised by this request from her new boss.

After the bodyguard left, Giuliani kissed Ms. Dunphy and asked if he could enter her home.

Ms. Dunphy was stunned and shaken. She politely declined and thanked him for her new job and his legal representation. As he was preparing to leave, Giuliani told Ms. Dunphy that since they would be working from different locations that week, he would like it if Ms. Dunphy sent him some flirtatious photos.
Giuliani allegedly became 'aroused' when Dunphy spoke about how she was abused
According to the complaint, Giuliani asked Dunphy "extremely personal details relating to her past, including explicit details about prior sexual encounters," under the guise of providing her with legal advice for a domestic violence case she was fighting.
"Ms. Dunphy would come to understand that Giuliani was aroused by discussing Ms. Dunphy's sexual history and violent relationships," the complaint said, adding that "Giuliani would force her to repeat the cycle of abuse she had suffered" in the past.
Giuliani allegedly initiated sex with Dunphy when she spoke about her domestic violence case and "smacked" her in the face during intercourse.
The complaint references that infamous Borat scene
In 2020, Giuliani became an unwitting star in Sacha Baron Cohen's Borat Subsequent Moviefilm when he was tricked into a hotel room with Borat's fictional daughter. In the movie, Giuliani lies down on a hotel bed after being invited for "a drink in the bedroom." As he is recorded putting his hand down his pants, Cohen barges in and shouts, "She's 15; she's too old for you!"
Sure enough, in February 2019, Giuliani had allegedly expressed concern to Dunphy that he could "get in trouble with underage girls" if they looked older than their age.
Dunphy's complaint against Giuliani on Monday referenced the infamous Borat scene and even included a still from the movie showing Giuliani on the bed with his hand down his pants. According to the complaint, the movie depicted Giuliani "acting in a similar manner to how he acted with Ms. Dunphy" during one incident when she stayed in his guest suite.
"When Ms. Dunphy got out of the shower, she was startled to see that Giuliani had entered the guest suite, uninvited," said the complaint, which alleged Giuliani "would not leave" and instead "sat on the bed and pulled down his pants," before forcing her to perform oral sex.
Giuliani allegedly claimed Trump was selling pardons for $2 million and bragged he had 'immunity' from the law
Giuliani allegedly told Dunphy that he and then-President Trump were selling presidential pardons for $2 million, which the two men would split:
He also asked Ms. Dunphy if she knew anyone in need of a pardon, telling her that he was selling pardons for $2 million, which he and President Trump would split. He told Ms. Dunphy that she could refer individuals seeking pardons to him, so long as they did not go through "the normal channels" of the Office of the Pardon Attorney, because correspondence going to that office would be subject to disclosure under the Freedom of Information Act.
Giuliani also allegedly bragged that his powerful connections meant he did not have to follow the law.
Following discussions over whether Giuliani would have to register as a foreign agent due to a "foreign business opportunity," Giuliani ultimately told Dunphy "that he was able to break the laws" because he had "immunity."
Dunphy was given access to emails from Trump, White House officials, and other prominent figures
As part of her role for Giuliani included sorting through his emails, Dunphy was allegedly given access to his email account and thousands of potentially sensitive emails.
Dunphy was given access to emails from Trump, White House senior adviser Jared Kushner, News Corp chairman Rupert Murdoch, Fox News stars Sean Hannity and Tucker Carlson, Turkish Prime Minister Recep Tayyip Erdogan, "presidential candidates for Ukraine," and many others, which according to the complaint are still stored on Dunphy's computer.
Giuliani told Dunphy that Trump's team would cry 'voter fraud' if they lost the election
Giuliani allegedly told Dunphy "about a plan that had been prepared for if Trump lost the 2020 election."
"Specifically, Giuliani told Ms. Dunphy that Trump's team would claim that there was 'voter fraud' and that Trump had actually won the election," the complaint claimed. "This plan was discussed at several business meetings with Giuliani and Lev Parnas."
Giuliani was allegedly obsessed with BDSM and 'violent sex'
According to the complaint, Giuliani had an obsession with BDSM, "violent sex", and verbal abuse, and he "disregarded Ms. Dunphy's boundaries as a survivor of domestic violence" by behaving in a "hyperaggressive manner during sexual interactions."
Giuliani allegedly called Dunphy a "c*nt," a "b*tch," and "Rudy's slut" and "continually talked about BDSM and violent sex, and demanded that she engage in such conduct," despite Dunphy's objections:
Giuliani previously tried to force her to watch BDSM scenes, and she refused. Upon information and belief, Giuliani knew that his fixation on BDSM would make Ms. Dunphy uncomfortable because he had witnessed that Ms. Dunphy was unable to watch such scenes or other types of violence or degradation in films and television shows. During such scenes, Giuliani watched Ms. Dunphy shake at the sounds, hide her eyes, and turn her head away. In one incident, Ms. Dunphy refused to watch "The General's Daughter" with Giuliani, despite his claim that the film's violent sex that led to a female's death was "sexy."
Other degrading comments that were allegedly made by Giuliani during sex included, "I'm gonna make it a little painful," "Stick it up your ass," "You're a fu**ing slut," "I'm gonna get my c*ck in there," "I think of you as my daughter. Is that weird?" and "Be a slut! Be Rudy's slut!"
Giuliani also allegedly told Dunphy that he wanted to "own" her "legally. With a document."
Comments likening Dunphy to a daughter were allegedly made by Giuliani on more than one occasion, with the former mayor allegedly telling a doorman, "I need time alone with my girlfriend, with my daughter. With my little girl."
"This became part of a pattern in which Giuliani referenced Ms. Dunphy as his 'daughter' in the context of sexual activity and made her extremely uncomfortable," the complaint suggested.
In one alleged comment, Giuliani defended his "obsessive attraction" towards Dunphy by saying, "I'm Italian, remember? I'm
extremely jealous and possessive."
Giuliani allegedly violated attorney-client privilege
While not as stomach churning as some of the other allegations in Dunphy's complaint, Giuliani also allegedly violated attorney-client privilege by emailing confidential information about Dunphy's domestic violence case, which he was representing, to an acquaintance:
On April 29, 2019, as Ms. Dunphy was monitoring Giuliani's email in accordance with her job, she discovered that Giuliani had emailed private information about her domestic violence case, which was protected by the attorney-client privilege, to Maria Ryan without Ms. Dunphy's consent. Ms. Dunphy only learned this when Ryan responded to the email.

This email upset Ms. Dunphy not only because she had trusted Giuliani as her attorney not to share her personal information, but also because it concerned a domestic violence matter, in which she was proceeding with court permission as a "Jane Doe." It was therefore improper for Giuliani to reveal her identity to Maria Ryan, who had stopped working for him in 2018, and did not work on his legal matters.
Source: 15 Most Shocking and Disturbing Allegations in Giuliani Sex Abuse Complaint – Part 3 (mediaite.com)