In other words, if it ain't white enough it ain't right enough, so if they ain't pure enough they are tossed to the side. Problem is, these hillbillies don't go vote, they use threats and intimidation to get their points across. However, Republicans are rank cowards, so they cower in fear when toothless trailer trash Billy says he's gonna vote for the more purer candidate. Like that would even matter. Georgia peaches ain't no more anyway, so as a state, it ranks just a shade beneath Alabama.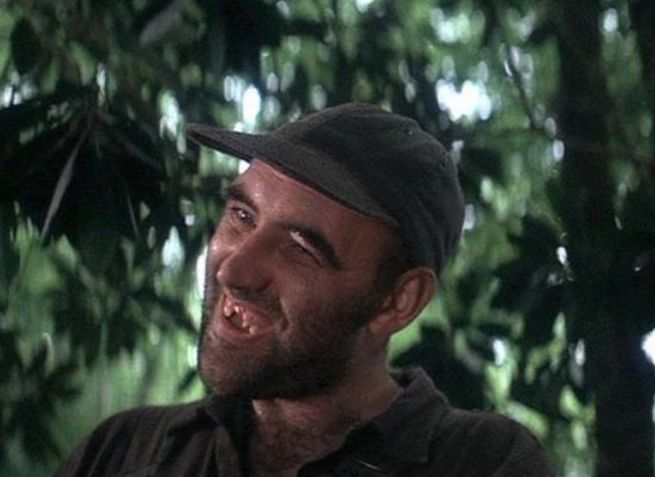 Ya'll Georgians go vote for the purest, or we gonna make you squeal like a pig!!!
The brilliant political strategists of the Georgia Republican Assembly – a group of GOP officials within the party who have been gaining power and influence within the party infrastructure for a while now – have decided to go into all-out war with elected GOP officials and others they have deemed "traitors" to the party.
The idea, which is questionable at best, would allow for the Georgia state convention to bar candidates from running as Republicans. It's being championed by a far-right group that has long been at war with the likes of Governor Brian Kemp and Secretary of State Brad Raffensperger over the 2020 election.
A far-right faction that has gained clout in the Georgia GOP wants to give the state party new powers to block candidates from qualifying to run as Republicans if they're deemed to be insufficiently conservative or a "traitor" to the party.

The rule change is being championed by leaders of the Georgia Republican Assembly, a conservative faction that has vilified Gov. Brian Kemp, Secretary of State Brad Raffensperger and other Republicans who rejected Donald Trump's demands to overturn his election defeat.

Under the proposed rule change, the Georgia GOP convention could vote to prevent a political candidate from qualifying to run as a Republican in the next election, giving the state party's 1,500 or so delegates authority to pick favorites in top races.
Members of the GRA have routinely blasted Kemp, Raffensperger, and others, calling them tools of the "big money interests" and accusing them of showing "disdain" for grassroots voters.
Kemp won re-election by a larger margin in 2022, extending his lead over Stacey Abrams by roughly three percentage points, including growth among typically Democratic demographics, and despite attacks from former president Donald Trump and Trump allies.
The proposed rule faces significant obstacles. The state GOP's rules committee must vet the policy change before it can be voted on by the state GOP convention in June. Even if it clears those hurdles — a prospect that party insiders view as unlikely — it would face immediate legal challenges from the first candidate rejected under the new rules.

"So much for respecting the will of the voters," said Kemp adviser Cody Hall. "This is a terrible idea that is likely unconstitutional — which isn't surprising given the source."
Part of the issue with the GRA and these types of activists is that it is pretty clear at this point that voters are rejecting their focus on the past and are instead looking at the future. Trump-aligned candidates in 2022 suffered major setbacks in swing states, including Georgia, where Senate candidate Herschel Walker could not keep up with Kemp or Raffensperger in terms of support. He ultimately lost to incumbent Senator Raphael Warnock.
Trump himself is trying to recapture the magic of 2016, focusing on his past successes.
For his part, Kemp will be skipping this year's GOP convention. He has laid the groundwork for raising money and supporting Republican candidates outside of the state GOP network, which actively recruited candidates to run against him and other elected officials and Trump's request. Outgoing GOP chairman David Shafer helped alienate elected Republican officials from the state Republican party, which, as you might guess, is not a sign of a healthy state party.
This also goes back to the national GOP and party chairwoman Ronna McDaniel, who is still at the helm of the party at a time when multiple state organizations are either falling apart or are dysfunctional to a point that it might be better if there wasn't a state organization at all. It will be up to her and her allies to regain control and help right the ship not only at the national level, but the state level, too.
Source: https://redstate.com/joesquire/2023/05/09/the-georgia-republican-party-goes-to-war-with-georgia-republicans-n743040
We use right wing conservative news site RedState because the Atlanta Journal wanted us to pay for the stupid article and we didn't feel like it. Much like those rags that made you pay for lifesaving Covid news, we just feel that paying for some two bit political article by some two bit Georgia rag isn't worth it. Besides, Red State covered the talking points just fine and it was free. Dems take note.