Jared L. Wise, who worked at the FBI for 13 years ending in 2017, was arrested Monday in Oregon.
The FBI this week arrested a former bureau supervisor in connection with the Jan. 6 riot who they said called for killing officers protecting the Capitol that day.
Authorities arrested Jared L. Wise in Oregon on Monday, court records show. An FBI affidavit says he worked as a special agent and a supervisory special agent at the FBI from 2004 until 2017.
It wasn't immediately clear where Wise was employed at the time of the riot.
Wise was charged with entering and remaining in a restricted building; disorderly conduct in a restricted building; disorderly conduct with an intent to impede an orderly session of Congress; and unlawfully parading, demonstrating or picketing in a Capitol building.
"I'm former—I'm former law enforcement. You're disgusting. You are the Nazi. You are the Gestapo. You can't see it. … Shame on you! Shame on you! Shame on you!" federal authorities say he told officers after he entered the Capitol. "Yeah, f— them! Yeah, kill 'em! Kill 'em! Kill 'em! Kill 'em!"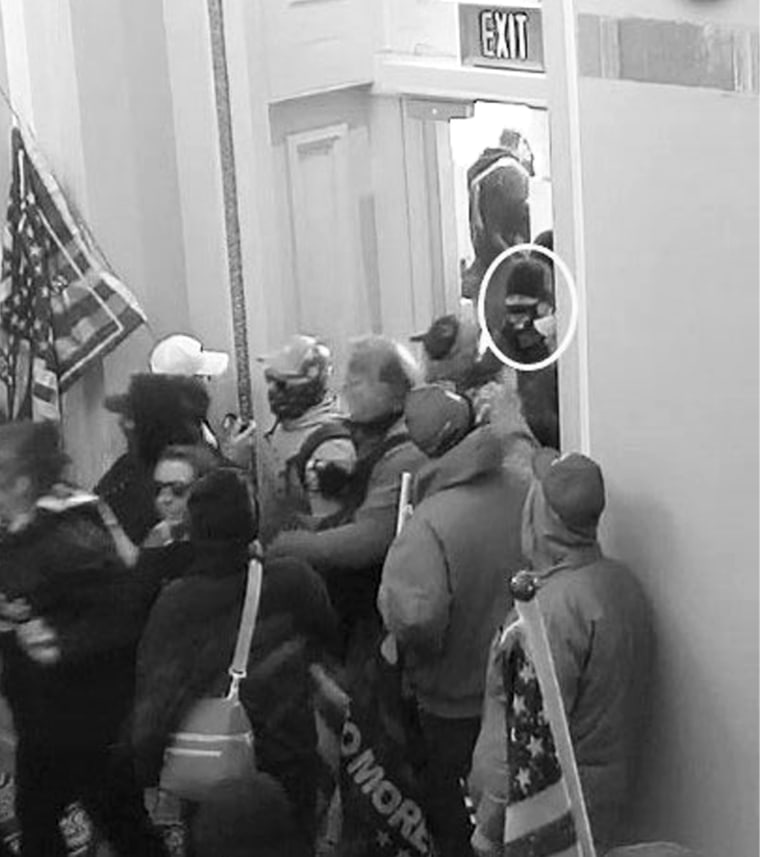 The FBI said that security video showed Wise entered the Capitol through the Senate wing door and that cellphone data confirmed his presence. He later exited out a window, it said.
The incident when Wise yelled at police took place on the upper west terrace at around 4:21 p.m., when violence against police officers was happening in front of him, "including officers being knocked to the ground directly in front of him," the FBI affidavit said. That's when Wise "turned in the direction of the violence" and called for the mob to kill officers, the FBI affidavit said.
The initial tip came from someone Wise told about entering the building, according to the affidavit. Wise was living in New Braunfels, Texas, until last June, authorities said, and then moved to Bend, Oregon.
An attorney for Wise did not immediately respond to a request for comment.
Federal authorities have arrested at least 1,000 people in connection with the riot on Jan. 6, 2021, including multiple current and former law enforcement officers. Shortly after the attack, a top FBI official warned that many within the bureau were "sympathetic" to the mob.
Reached for comment on Wise's arrest, an FBI spokesperson said, "We refer you to the public court documents on the case and don't have any additional comment."
This week, the FBI also arrested Daniel Ball, a Florida man charged with setting off an explosive device inside a tunnel where some of the most violent scenes took place during the Capitol attack.
CORRECTION (May 3, 2023, 8:47 a.m. ET): A previous version of this article misstated when Wise called officers Nazis and yelled, "Yeah, kill 'em!" It was after he left the Capitol, not before, according to court documents.
Source: FBI says former agent arrested over Jan. 6 called officers Nazis (nbcnews.com)