That's right. It's time to NUKE the Russian scumbags. It's time to BOMB them back into the stone age. It's time to decimate Russia and leave them in a pile of nuclear ash the likes the world has never known.
Some people say that the word on the street is that Vladimir Putin will be assassinated in the weeks to come. Furthermore, talks have been ongoing to rid the country of all the oligarchs by either execution squads or arrest and extradition to the United States to stand trial for their crimes against humanity.
These same people have said that the word on the street is that Vladimir Solovyov has turned on Putin and has now been totally compromised by US Intelligence, and has been giving location data on Putin and other close Putin cronies in his orbit for targeting by the United States and its allies.
Talks have also included, but not been limited to, total destruction of Moscow, St Petersburg, and Putins favorite hideaways in a series of nuclear strikes that are said to be imminent.
Meanwhile back in the United States there are chants of USA!!! USA!!! USA!!!! Nuke Russia!! Nuke Russia!! Nuke Russia!!
There are also loud calls all over the United States to send Putin and his cronies to hell where they belong.
Meanwhile Colonel Fargo has been seen briefing the President about giving the ZEBRA order. That order will set into motion a cutting off of the head of the Russian snake.
Germany has now decided to enter the fray and has committed to send Ukraine 14 Leopard 2 tanks. Of course you know what 14 means right? The Russians of course have picked up on the secret codes here and there, and have figured out the symbolic number 14, which the United States told Germany to make sure they do. They want to remind Russia and Russians of the winning attack on Russia by Hitler. They also want to remind Russia that they can do it again, that Germany and Hitler can and will wipe the floor with these Russians COSSACKS!!!!!!
Meanwhile back in the United States, the current administration is discussing ways in which to send Putin to what is referred to as "The Black Hole." It's a super secret project where hell has been recreated, and is an eternal hell that no one can escape from.
According to some people, word on the street was that Russia has plans to drop a nuke on Needles California, as they believe that Needles is where the doomsday devices are located, and some people say that the word on the street is that Needles was named that way because it carries the super secret Needles rocket, which will destroy what is left of humanity.
In another strange news story, Batboy was seen being moved to a secret bunker in Cheyenne Colorado.
In another strange story a Putin propagandist, Yevgeny Satanofsky has said that Berlin must be left in a pile of nuclear rubble.
Elsewhere in Russia, Vladimir Geturocksoff, has stated that Putin needs to go further and launch an all out Nuclear strike on Ponca Arkansas, population 30. He went on to say that he feels that Ponca Arkansas supplies water for the entire United States, and if Ponca was attacked and destroyed, everyone that lives in the United States would be without water, thus forcing the United States to surrender.
Meanwhile back in Russia, Vladimir Osechkin has been helping Russians flee to the west.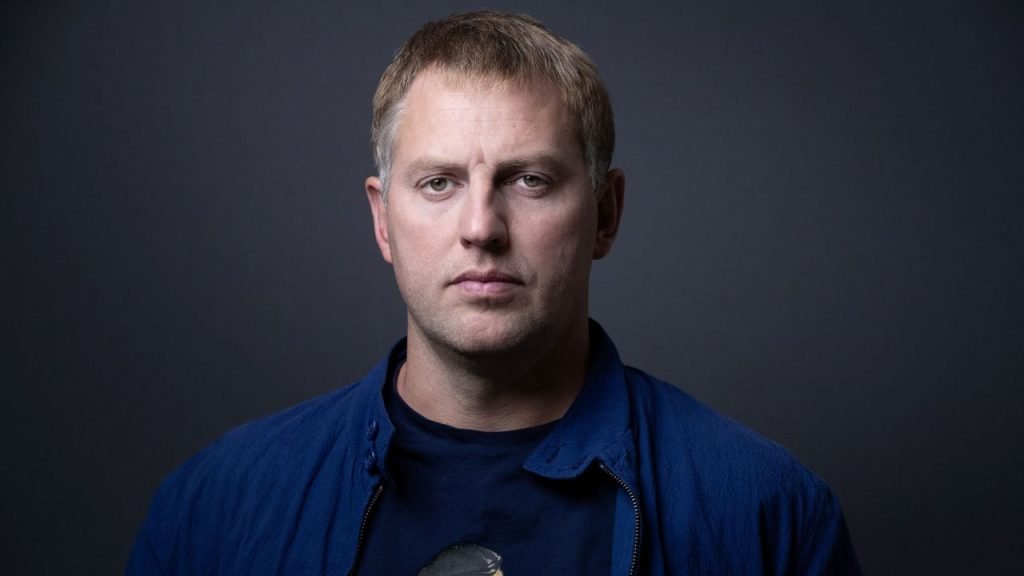 It's all high drama now with what is left of the world hanging in the balance. We'll keep you posted as news of this crazy critical crucial crisis unfolds…