"The defendant chose allegiance to Donald Trump over compliance with the law," a Justice Department attorney told jurors.
WASHINGTON — A jury on Friday found former Donald Trump adviser Steve Bannon guilty on two counts of contempt of Congress for blowing off the Jan. 6 select committee.
Bannon's sentencing is scheduled for Oct. 21 when he will face a mandatory minimum prison sentence of 30 days and up to one year behind bars. He could also be fined $100 to $100,000. He is expected to appeal.
"This case is not complicated, but it is important," Assistant U.S. Attorney Molly Gaston told jurors during closing arguments on Friday.
Bannon, Gaston argued, "did not want to recognize Congress' authority" or play by the government's rules.
The Justice Department sought to simplify the case, telling jurors that Bannon didn't turn over documents and testify before the Jan. 6 committee when he was required to do so in October 2021 because he thought he was "above the law." The prosecution called two witnesses — a Jan. 6 committee staff member and a FBI special agent — and rested their case on Wednesday.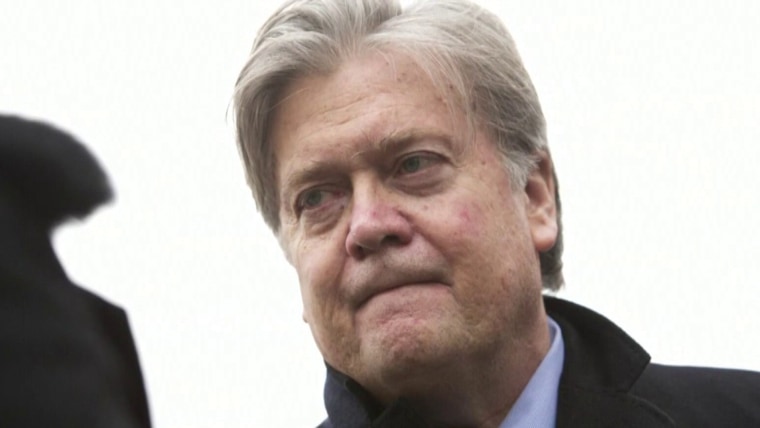 JULY 23, 202202:46
Bannon's team declined to put on a defense on Thursday but has made clear they're planning for an appeal. In closing arguments, Bannon lawyer Evan Corcoran questioned whether the committee's subpoenas were actually signed by Chairman Bennie Thompson, D-Miss., and raised what he called "a serious question" about a witness' participation in a book club.
Judge Carl Nichols repeatedly refused to delay Bannon's trial despite the defense team's contention that publicity from the Jan. 6 committee hearings would affect the jury pool and their contention that Bannon was barred from testifying due to Trump's purported claims of executive privilege. A jury was seated on Tuesday morning.
Although Bannon offered this month to testify before the committee as he sought to delay this week's trial, the Justice Department has dismissed his last-minute change of heart as "last-ditch attempt to avoid accountability."
As Assistant U.S. Attorney Amanda Vaughn put it Friday, "That is like a child continuing to argue with their parent after they're told they're grounded. That kid knows they're grounded, they can argue all they want, it doesn't change the fact that the decision has been made."
In closings, the government said that Congress had good reason to want to investigate what happened during the Jan. 6 attack, and how an attack like that could be prevented in the future.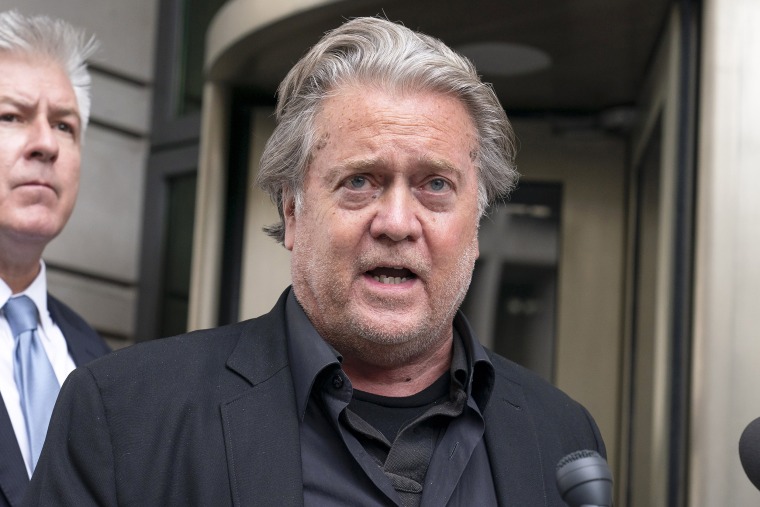 "Our government only works if people show up. It only works if people play by the rules, and it only works if people are held accountable when they do not," Gaston said.
Gaston said that the subpoena was not complicated and that Bannon chose not to cooperate. She cited Bannon's quote to the Daily Mail after he was issued the subpoenas.
"I stand with Trump and the Constitution," Bannon told the Daily Mail.
Gaston told jurors that the laws relating to contempt of Congress were strict for a reason and that Bannon knew that his executive privilege claim had been rejected.