A long time ago in a galaxy far far away lived a hermit named Josh Hawley. He went through life learning all things political and finding out what being a manly man was all about. His long term game plan was the Presidency, and it was looking good for him in either 2024 or 2028. Now, it's not looking good for him at all, not now, not ever.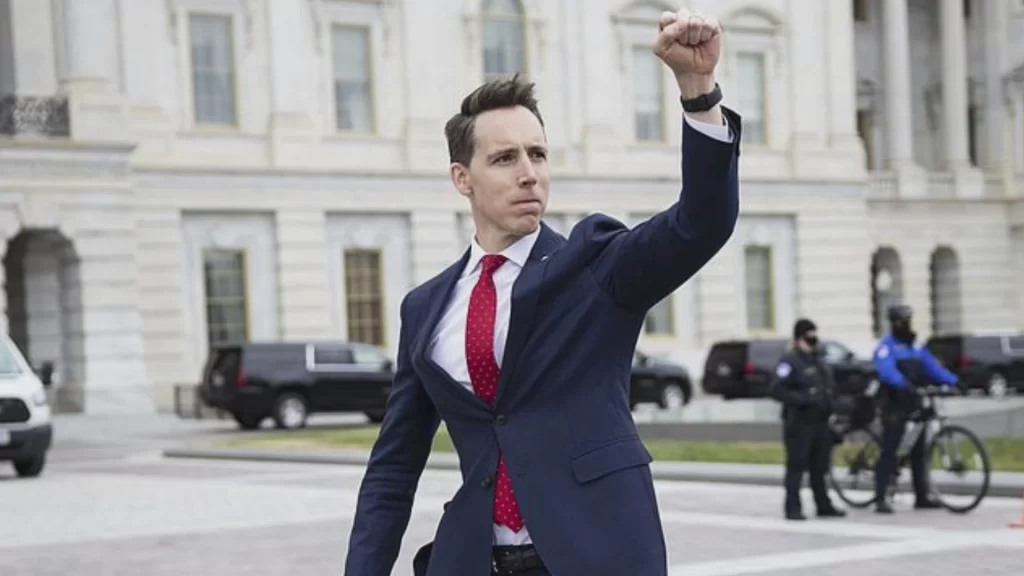 Video from Thursday's Jan. 6 hearing sparked an outburst of laughter in the room — and an instant social media scorching
Yes, Hawley was roasted like a pig on a spit. And his career is literally over. One thing about the good old USofA is: cowards are not allowed nor tolerated. And Hawley, with his tough manly man image crafted over the years has now been found to be a sheep in wolfs clothing.
Sen. Josh Hawley (R-MO) immediately began trending after Thursday night's Jan. 6 hearing revealed footage of him running away from the same mob of Trump supporters he "riled up" and raised a fist to salute.
Thursday's hearing focused on the actions (and inaction) of President Donald Trump during the early hours of the Jan. 6 assault on the capitol — and those of his most loyal supporters, including Hawley, who was seen fleeing the capitol rioters in a seconds-long snippet of footage.
"Senator Josh Hawley also had to flee," Rep. Elaine Luria (D-VA) laid out. "Earlier that afternoon, before the joint session started, he walked across the east front of the Capitol."
Luria displayed the now-infamous photo of Hawley fist-saluting the crow on the morning of Jan. 6.
"As you can see in this photo, he raised his fist in solidarity with the protesters already amassing at the security gates," she said. "We spoke with a Capitol Police officer who was out there at that time. She told us that Senator Hawley's gesture riled up the crowd, and it bothered her greatly because he was doing it in a safe space, protected by the officers and the barriers."
The video evidence of Hawley fleeing, which you can watch above, elicited an immediate outburst of laughter in the hearing room.
This guy is history, no way he can survive this one, it's over for him, and he will never be able to live down his rank cowardice.
Source: https://www.thewrap.com/josh-hawley-running-memes-jan-6/