President Trump And Trump Jr.'s Claim Lawyer At Meeting Was "Not a Government Lawyer" Turns Out To Be False
July 14, 2017 – JTMP has learned that claims by the President and his son that the lawyer, Natalia Veselnitskya, who was at the Trump Jr. meeting, was just a "Russian lawyer" and "not a government lawyer" are absolutely false. In fact, it is being reported now by The Hill that she in fact met with Yuri Chaika, Putin's pick to run their "justice system" and is responsible for murdering Sergei Magnitsky and many others. Pussy Riot, always the one to protest and tweak Putin's nose, put out a very good video called "Chaika" to expose this pig and the massive human rights abuses and murders he is responsible for.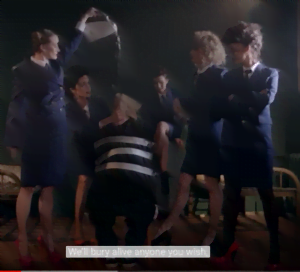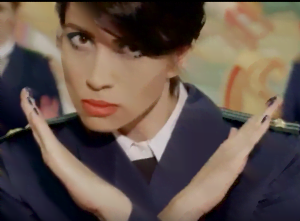 In the video, you will see the artist cross her arms across her chest and her arms move like seagull bird wings flapping, for "Chaika" is also the Russian word for seagull, and this act has become a protest symbol against Yuri Chaika; similar to the 2 hammer logo Roger Water uses and is a reference to the Nazi swastika symbol. Watch the very powerful YouTube video HERE or below, it has English translation in the closed captioning.