Fresh, Natural Vegetables and Fruit Offered at "Healthy Corners"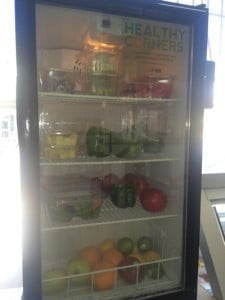 July 27, 2015 – One of the biggest issues JTMP supports is overhauling our food system, from ending corporate welfare subsidies to large corporation "farms", to expanding access to fresh and nutritious foods to the inner city "food deserts", where there is often only small stores that just sell junk snacks or heavily-processed boxed food-like substances. Here in the District of Columbia, DC Central Kitchen is trying to change all of that, and has partnered with the DC Department of Health and local restaurants and sell fresh vegetables, fruit and other natural foods at small inner-city stores in their  "Healthy Corners"  program.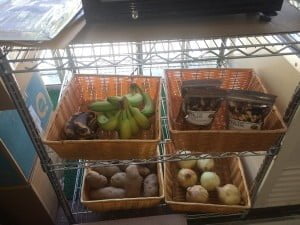 Here are some pictures of a "DC Healthy Corner" in a small store that had real healthy and natural foods for sale that JTMP visited. We saw seeds and nuts not covered with sugar and chemicals, and fresh produce and fruit that were natural and nutritious. JTMP calls for this to be expanded in all cities nationwide. Contact your city council and pressure them to start a program like this on your area, to be like the founder of Healthy Corners, Robert Egger, and start a program of your own!