1-Month Anniversary of Legal Cannabis Home Use Marked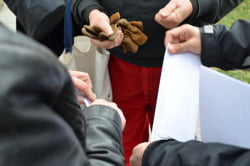 March 28, 2015 – With Initiative 71 passing, it is now totally, 100% legal in the District of Columbia (although not in "Washington", D.C., the federal enclave) for any American citizen to possess up to 2 ounces of cannabis on their person and in their home, and grow up to 6 plants (3 flowering) in their home. One cannot smoke cannabis in public, but you can smoke your brains out at home. One cannot sell cannabis, but it is legal to give as a gift up to one ounce. There will probably never be any stoner hookah bars in D.C., but this is an important step towards freedom and lifting cannabis prohibition. The organization behind Initiative 71, the DC Cannabis Campaign, has been working hard seriously advancing and even testing civil rights when it comes to cannabis rights, and cannabis-activist Adam Eidinger is leading the way. To mark the 1-month anniversary of legal cannabis use in the District of Columbia, this week the DC Cannabis Campaign held 2 cannabis "seed sharing events" in D.C. The first one being at at a bar in a hipster Adams Morgan bar, and then a second one at their Massachusetts Avenue headquarters today, and JTMP went down there to take part. A "seed sharing event" is way to completely comply with the law, educate and inform the public on the new law and their new rights, as well as make a statement to the Republican-controlled Congress that DC cannabis activists will NOT back down. Adam calls it a "peaceful botanical revolution". This botanical revolution is literally being led person-to-person.
It was a very cold and windy day, but that didn't deter DC area cannabis activists at all. The line was huge and snaked for 4-6 blocks down Massachusetts Avenue, causing the diplomats and commuters to scratch their head and wonder what was going on. The DC Cannabis Campaign later said over 1,000 people obtained cannabis seeds today. Many cars beeped in support, and a trolley tour bus filled with tourists all burst into grins when we told them what it was. As I stood in line stomping my feet to get warm, I talked with the other activists in line, and we talked about how we were excited about being able to go home and legally grow cannabis for our personal use, either medicinally, recreationally, or both. After a while, "Johnny Cannabis Seeds" started walking up and down the line, offering cannabis seeds AS A GIFT (happily and eagerly) to the activists waiting in line. The DC Cannabis Campaign encouraged us to connect to each other in line, and exchange cannabis seeds. As long as no money was exchanged, and no cannabis was smoked (or "vaped") it was 100% legal, and it felt totally awesome. The whole atmosphere was festive and everybody was grinning. It seemed more of a celebration, and whatever was waiting for us at the end of the line was secondary.
Adam Eidinger even walked up and down the line thanking us all for coming out (see pic right), and was beaming at the huge and positive response. The line moved very slowly, and after 2 hours I was very cold and couldn't stand anymore so I left and never made it into their lobby but I had 3 cool cannabis activists give me cannabis seeds as gifts, so I got what I came for. No federal or DC cops showed up, and it was very peaceful, positive and I think the event really raised awareness on the new law and advanced cannabis rights immensely. People in DC need to relax and realize…yes, it is 100% LEGAL to smoke and grow cannabis in your home! These hundreds of DC cannabis activists will now take these hundreds of seeds back to their home, and in July there will a lot of happy people in DC, and I ain't talking about the defense contractor lobbyists on K Street. JTMP urges you to tell your city council or state assembly that you also want to enjoy cannabis at home legally, and hold seed sharing events in your hometown too. They won't give this to us folks, we have to earn it.
Check back with JTMP because there is already a 1st Annual DC Grower's Cup scheduled for May 23, 2015, hosted by GrownNDC.  where Activists who today obtained seeds, can take them home, plant them, grow an awesome plant, and then enter their Masterpiece into the contest. The event is to celebrate the legal use and growth of cannabis in the District of Columbia, educate people on how to grow, how to make edibles, and the difference between Sativas, Indicas, learn about different strains and more. Their will be vendors, experts, entertainment, and the response has been so overwhelmingly positive that they have to move to a bigger location! GrownNDC is also holding "420 Lounge Events" where cannabis users can "mix and mingle" (Legally!!) and share knowledge about growing cannabis, and even share strains of cannabis amongst each other. This is how the botanical revolution will happen folks, person-to-person, small groups in our homes, exercising and pushing for more liberties and freedom. Learn more about this exciting upcoming 1st Annual DC Grower's Cup event at: www.GrownNDC.com.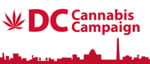 Learn more about Adam's and DC Cannabis Campaign's hard work at their web page here: http://dcmj.org/spring-seed-shares/
Thoughts? Share them on our JTMP Facebook Page.