Psychedelic Study Group Wants Research Into Using Cannabis to Treat Vets Suffering From PTSD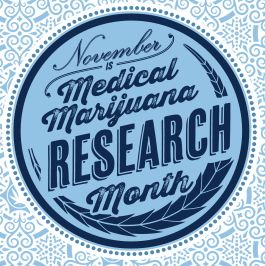 NOV 7, 2014 – MAPS, which stands for Multidisciplinary Association for Psychedelic Studies, is marking Medical Marijuana Research Month by focusing their attention on calling for research into using medical cannabis to treat PTSD, specifically in Veterans. MAPS has been around since 1986, and their mission is to provide a context for people to carefully use psychedelic drugs, such as cannabis or marijuana, to treat health issues. MAPS also trains health workers in helping patients use medical marijuana, they promote and push for research into the use of psychedelic drugs in the professional health care field, and educate the public. Currently MAPS is working with medical cannabis dispensaries across the country and raising funds for research into treating PTSD using medical cannabis.  They are hoping to use Medical Marijuana Research Month into kick-starting their planned study into this, which they have been pushing for since 2010 but has hit snags such as government interference. Their planned study is:
[hr gap="20″]
Placebo-Controlled, Triple-Blind, Randomized Crossover Pilot Study of the Safety and Efficacy of Five Different Potencies of Smoked or Vaporized Marijuana in 70 Veterans with Chronic, Treatment-Resistant Posttraumatic Stress Disorder (PTSD)
Clinical Investigator: Sue Sisley, M.D.
This study will explore whether smoking or vaporizing marijuana can help reduce PTSD symptoms in 70 U.S. veterans with chronic, treatment-resistant posttraumatic stress disorder (PTSD). Participants must be U.S. veterans, men or women, aged 18 or older with a diagnosis of PTSD that has not improved after trying either medication or psychotherapy.
[hr gap="20″]
If you would like to find out more information on this study, check out the MAPS.org website:
 MAPS.ORG MEDICAL MARIJUANA RESEARCH MONTH