Keyboardist Led Paul Revere & the Raiders
OCT 6, 2014 – Paul Revere who led the 1960s rock group Paul Revere and the Raiders passed away at his home in Idaho yesterday. Paul Revere played the keyboards, and especially the electronic organ, and it was the driving force on their huge 1971 hit song, "Indian Reservation (The Lament of the Cherokee Reservation Indian)", where his organ holds the melody line and makes the song. The song was actually written by the great American songwriter John D. Loudermilk and was covered by 2 groups prior to Paul Revere and the Raiders recording it. The first time I heard that song I loved it. The song sang about the plight of the Native People of North America, and especially the Cherokee Nation, who were forcefully relocated under pointed guns by the US Federal government to march hundreds of miles on the "Trail of Tears" all the way to an Oklahoman reservation. Hundreds of Cherokee perished on the forced march, even children. The song talks about how the Native culture of making beads and their language were being systematically wiped out by Europeans.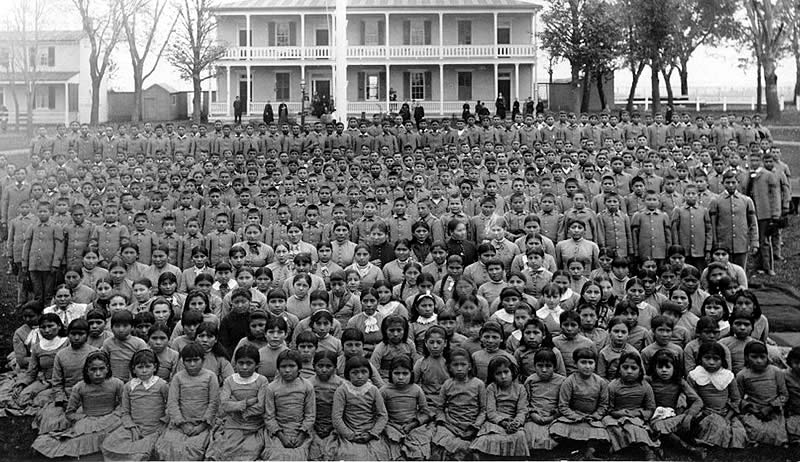 Not many people know, but Native children in the early 1900s and up until the 1940s were forced to go to Native American Boarding Schools that forbid them to speak their tongue and forced Christianity down their throats. The movie "The Education of Little Tree" portrays a young Cherokee boy who had to go through this horrible practice. I highly recommend watching that movie.
Watch Paul Revere and the Raiders perform…okay lip sync…"Indian Reservation" below.
[youtube]http://youtu.be/_ojRQ15My7s[/youtube]