You are hereBlogs / CR's blog
CR's blog
---
JAN 23, 2013 - In an interview for Guns.com, has-been musician Ted Nugent spouted off about President Barack Obama's recent executive orders and measures proposed for gun safety, saying Obama is "attempting to re-implement the tyranny of King George that we escaped from in 1776, and if you want another Concord Bridge, I've got a few buddies." He also added, "He is an evil, dangerous man who hates America and hates freedom. And we need to fix this as soon as possible." It seems to me he is implying and supporting armed rebellion if the federal government enacts gun safety measures. Someone needs to school Ted Nugent and these Teabaggers on the Whiskey Rebellion, where George Washington led troops in the field to establish the power of the federal government; I guess Ted Nugent wants to have that battle all over again. Watch the video interview by Guns.com below.
JAN 22, 2013 - The Internet is abuzz with various reactions to the world finding out Beyonce lip-synced her performance at the Presidential 2013 Inauguration. This is not the first time a "safety backup" was used, last inauguration Yo-Yo Ma and Itzhak Perlman used a recording due to weather (it was way too cold). However this is the first time a performer has used a recording for the National Anthem, so some are upset. Supposedly it was because she didn't have enough rehearsal time, and she thought she would mess up.
(photo credit: CC/Felipe Brand)
UPDATE: JAN 23, 2013 11:30 AM: The reaction to Beyonce lip-syncing the national anthem has been widespread and varies, from defending her to some people thinking she besmirched the anthem or something. Morning Joe opened up with the topic, and hundreds of websites are posting and talking about it. One thing people are concerned about is at first we heard the decision was made well in advance to use the studio recording "safety track", but then a different Marine Band rep said later the decision was made by Ms. "Beyonce" Knowles-Carter at the last minute to use it. Why? One can only surmise that she was afraid of not being able to perform it correctly, and supposedly because there was "not enough rehearsal time".
But some people are pointing out that James Taylor and Kelly Clarkson found the time to rehearse, and they both performed live, and very well. (check out our JTMP YT videos below) The weather was not extreme, nor did she have a cold. In my opinion she should have told us it was a recording. To come out with an ear plug like that seemed to me an act of deception. What's your reaction? Comment over on JTMP's Facebook Page by going to: http://www.facebook.com/justicethroughmusic
JAN 21, 2013 - Kelly Clarkson sang the full version of "My Country 'tis of Thee" at President Barack Obama's second inauguration, check out the video below.
JAN 21, 2013 - James Taylor did an awesome version of "America the Beautiful" today at President Barack Obama's second inauguration, showing he still can do some of the best harmonies. Watch below.
JAN 21, 2013 - Yesterday, the day before the Presidential Inauguration, Sasha and Malia Obama rocked out with kids from military families, Katy Perry and Usher. The first lady Michelle Obama has been working hard to make sure the military families get the thanks and help they need and deserve. The concert was beamed to military bases around the country so military kids across the America could take part. Read more on Huff Po here.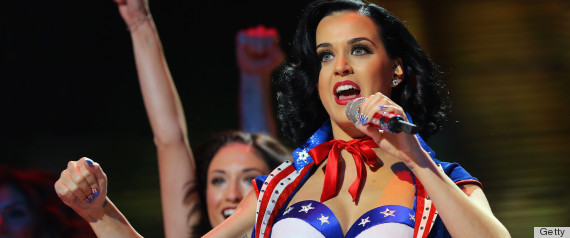 JAN 21, 2013 - The President and the first lady, Michelle Obama, held a concert for military kids at the Washington Convention Center yesterday. Katy Perry, Usher and more were there to rock for the kids of military families, who go through so much with their father or mother stationed overseas for long periods of time. See some pics and read more about the concert on HuffPo here. Check out a video clip from vnewsvevo on Youtube below. (photo credit:HuffPo)
JAN 21, 2013 - Raw Story has a great post up about what JTMP blogged a few months back about, "Artists Against Fracking", and how Yoko and Sean Lennon are getting involved in the fight against fracking. Yoko comments in the article, "It's not just for me, but for New York State and New York City as well. But also when we lose this game we're losing not just for New York State but for the United States and for Britain. I'm getting letters from Britain saying, 'Yoko, please do something, they're starting to frack here.'" Read more on RawStory here.
(photo credit: RawStory)
JAN 11, 2013 - Taylor Swift has been very active in the musical activist field, and she has been rewarded with all her great work with awards and recognition. On December 3, 2012, she was awarded the Ripple of Hope Award at the Robert F. Kennedy Center. The RFK Center hands out the award to individuals who "reflect Robert Kennedy's passion for equality, justice, basic human rights, and his belief that we all must strive to make gentle the life of this world." They held a huge gala, and she even performed Starlight for the crowd (see lyric video below of studio track). To read more about the event and see some pictures check out a cool website started by a fan called TaylorSwift13.org dedicated to showing all the activism and great charitable work she does.
Taylor Swift was also named #1 by DoSomething.org in their Top 20 Celebs Gone Good contest recognizing charitable and positive activist work in the community.
Finally, Taylor got over 4 million votes to be inducted into the Country Music Hall of Fame Museum, the most votes ever for an artist. To check out some pictures of her Treasures From The World Tour exhibit, click HERE. JTMP wants to applaud Taylor's awesome work she is doing, and congratulate her on all her success; she deserves it! You go girl!
JAN 9, 2013 - Has-been musician and Teabagger mouthpiece Ted Nugent gave an interview on World Net Daily, and said that gun nuts, er...I mean gun owners "will be the Rosa Parks", outrageously comparing Americans who must fill out a form and undergo a background check and other regulations that will probably be implemented by the Obama administration to the plight African-Americans went through to secure their civil rights. He insanely said, "There will come a time when the gun owners of America, the law-abiding gun owners of America, will be the Rosa Parks and we will sit down on the front seat of the bus, case closed." He and many conservatives are insanely asserting that President Obama is planning to confiscate all weapons, and says that the law enforcement won't allow it. He also brain farted, "The media and the government is hell-bent on convincing that water is dry and we should all reconsider our conclusions about the dampness of H20. These people are out of their cotton-picking minds, and they scare Americans who are committed to logic, truth and common-sense, and real solutions instead of the insanity that I witness from our government and media. If you were attempting to write an offensive script to a new 'Planet of the Apes' movie, I couldn't come up with a dumber and [more] unbelievable insanity than our government and our media is perpetrating on the American public". Read more on WorldNetDaily here.
JAN 8, 2013 - Country-folk artist Adrienne Young made a PSA music video from her song, "Hills and Hollers" 4 years ago to show support for the Virginia Wildlife Action Plan to help protect and preserve wildlife from over-development, and she asks that people be aware of wildlife, and the need to protect it for future generations. Like she says, once we destroy it, we can't get it back. Check out the cool song and PSA below. (photo credit: CC/Artaxerxes)